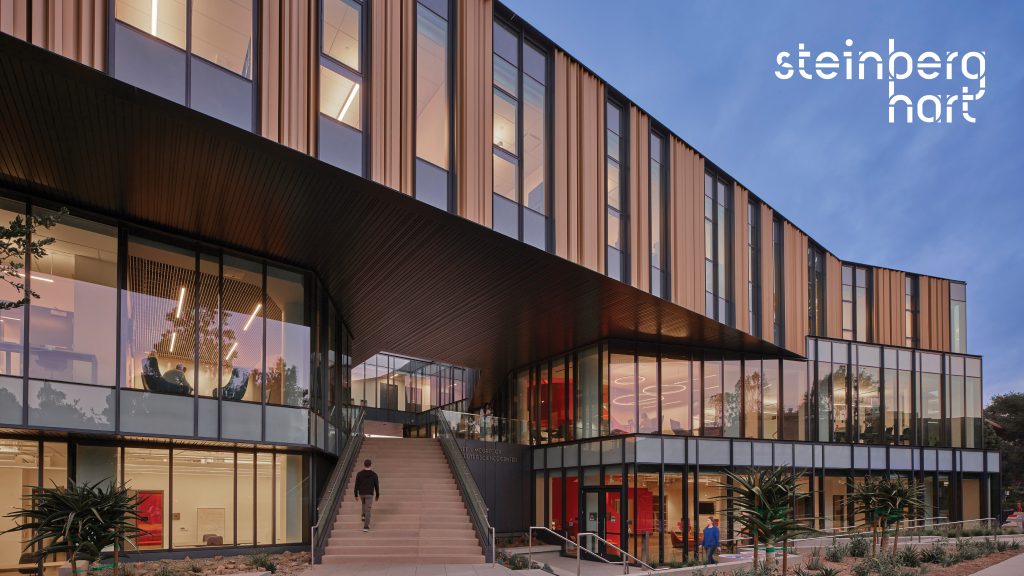 Steinberg Hart
Sculpting Space. Shaping Life.
For over 65 years, Steinberg Hart has shaped environments and created inspiring places through an idea-driven, results-oriented approach to design that spans education, arts, residential, urban mixed-use, hospitality, civic, and commercial sectors. The firm's team of architects, designers, planners and sustainability experts share the belief that design can create profound and unexpected connections between people and place.
Our full-service architecture firm creates environments that sculpt space to shape lives in subtle and empowering ways. From the foundation established in 1953 by Silicon Valley architecture pioneer Goodwin Steinberg, FAIA and in 1967 by New York design trailblazer Malcolm Holzman, FAIA at Hardy Holzman Pfeiffer Associates, and now under the leadership of David Hart, Steinberg Hart has built a progressive portfolio of award-winning projects spanning multiple continents and diverse sectors.
DESIGN
We share a deep belief that design matters. It affects people in profound and unexpected ways. Through design we connect people with place, creating identity and memorable experiences that build community, enhance business, support learning, and improve the cities we live in.
RELATIONSHIPS
Architecture is about people. We develop long-lasting relationships with our clients and collaborators. By engaging and supporting the organizations and causes that improve our lives, we become leaders and trusted partners in the communities we serve.
CHANGE
Our firm is ever changing, evolving, and transforming through an innovative approach to the practice of architecture. Our experienced and dynamic team challenges the status quo with a focus on creating spaces where people can achieve their best.
www.steinberghart.com
https://www.linkedin.com/company/steinberg-hart/
https://www.instagram.com/steinberghart/
https://www.facebook.com/SteinbergHart/
https://twitter.com/SteinbergHart