Student Name: Mehrshad Khalili
School: Otis College of Art and Design
Studio: Studio VI Architecture and Landscape
Instructor: Greg Kochanowski
This project is a police station and a community center that seeks to redefine the relationship between police and the community. An animating element encourages the neighboring community to gather within and around the center. The project is intended to be perceived as a public park connected to Minneapolis' network of public parks.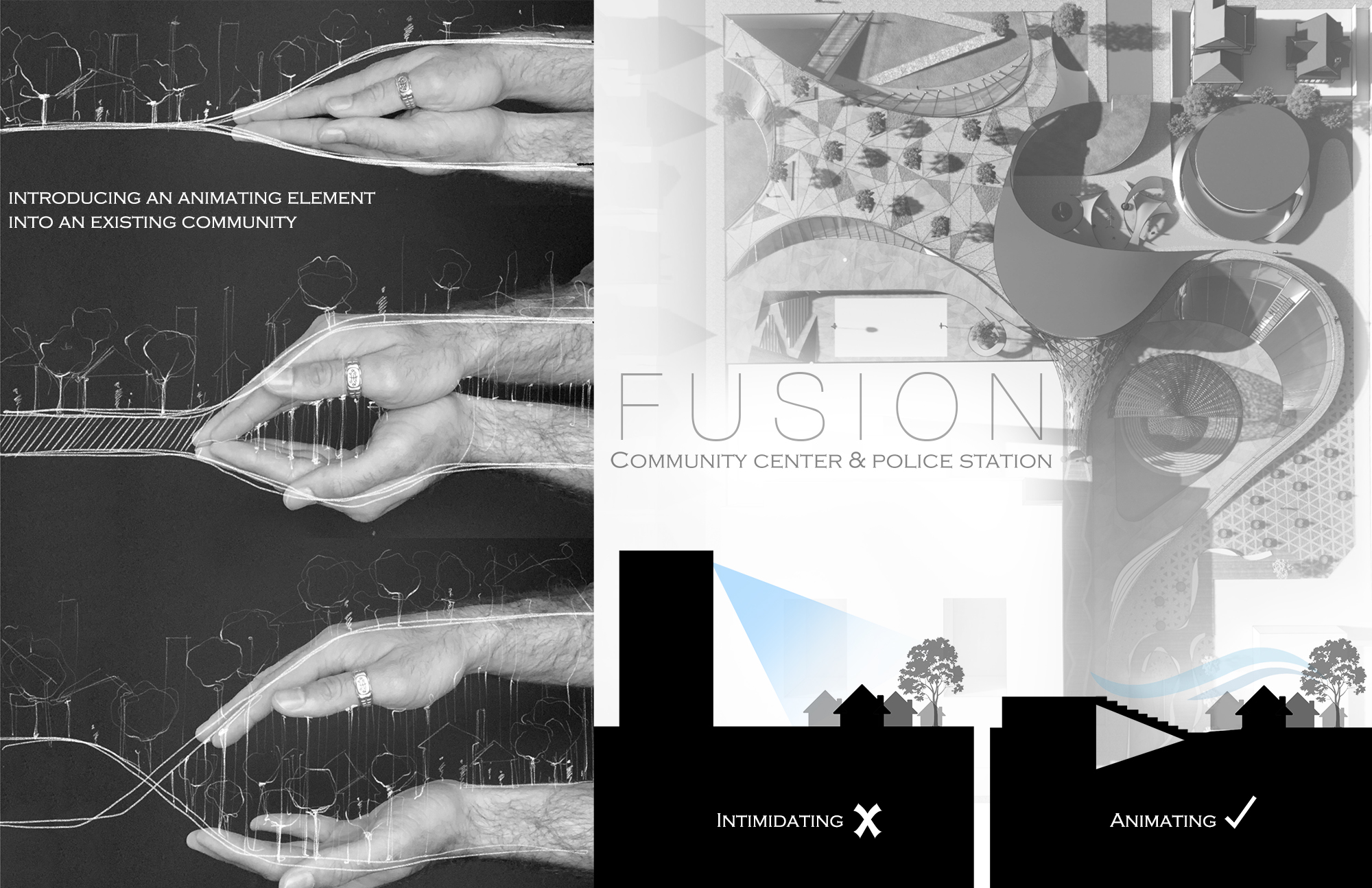 The site is located in Minneapolis, MN, two blocks away from where George Floyd was murdered. In this project, I am answering two main questions:
1_How can architecture redefine the relationship between the police and the community? 
2_How can architecture enhance the social quality of a community.
The topography of the site is sculpted to blends different levels of the project, creating an animating and engaging experience that entices community participation.
The program consists of two major parts: the police station and the community center. The community center includes several other facilities such as a health clinic, fitness center, daycare, communal kitchen, library, community assembly room, shared workspaces, and a computer lab.