Student Name: Jenna Almanza
School: College of the Canyons
Studio: ARCHT-200B Environmental Design Studio
Instructor: Carlos Gomez, Jason Oliver
The client, the Bill and Melinda Gates Foundation © (https://www.gatesfoundation.org/), has selected a vacant lot in Culver City nestled between a warehouse and a small café, where they would like to build three prototypical 1,500 SF residences.  This proposed experimental project references the human microbiome in an effort to replicate its benefits within three prototypical residences through passive systems and the integration of fauna.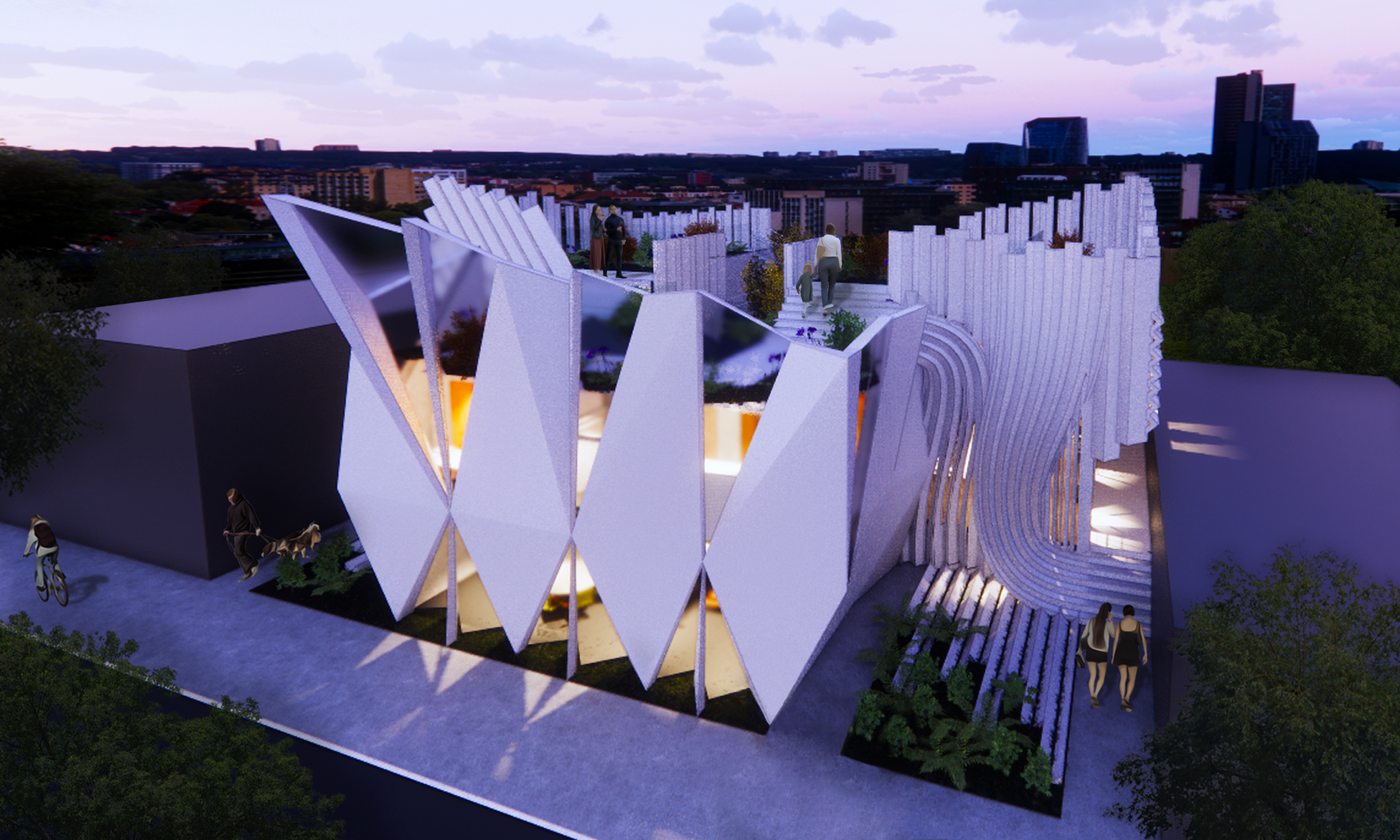 This project includes three prototypical residents as a unit but focuses on the one on the right-hand side. It is designed around sustainability and the use of passive systems. It includes the integration of nature that affects the human microbes along with pleating that's uniformed, yet aggressive.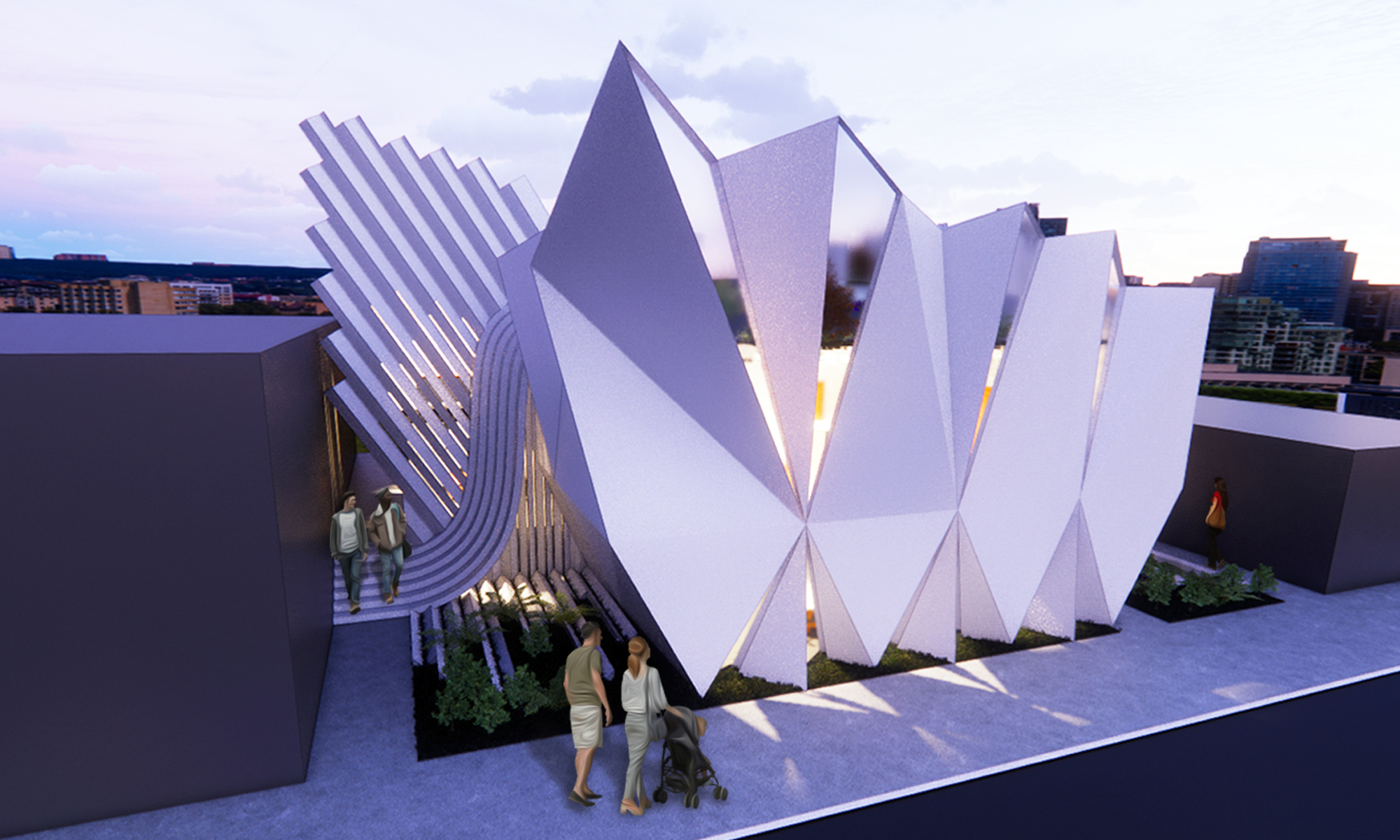 The site is located in Culver City, California. The project takes into consideration prevailing winds, sun orientation, and privacy. It contains three prototypical residents but the main focus is the building on the right side.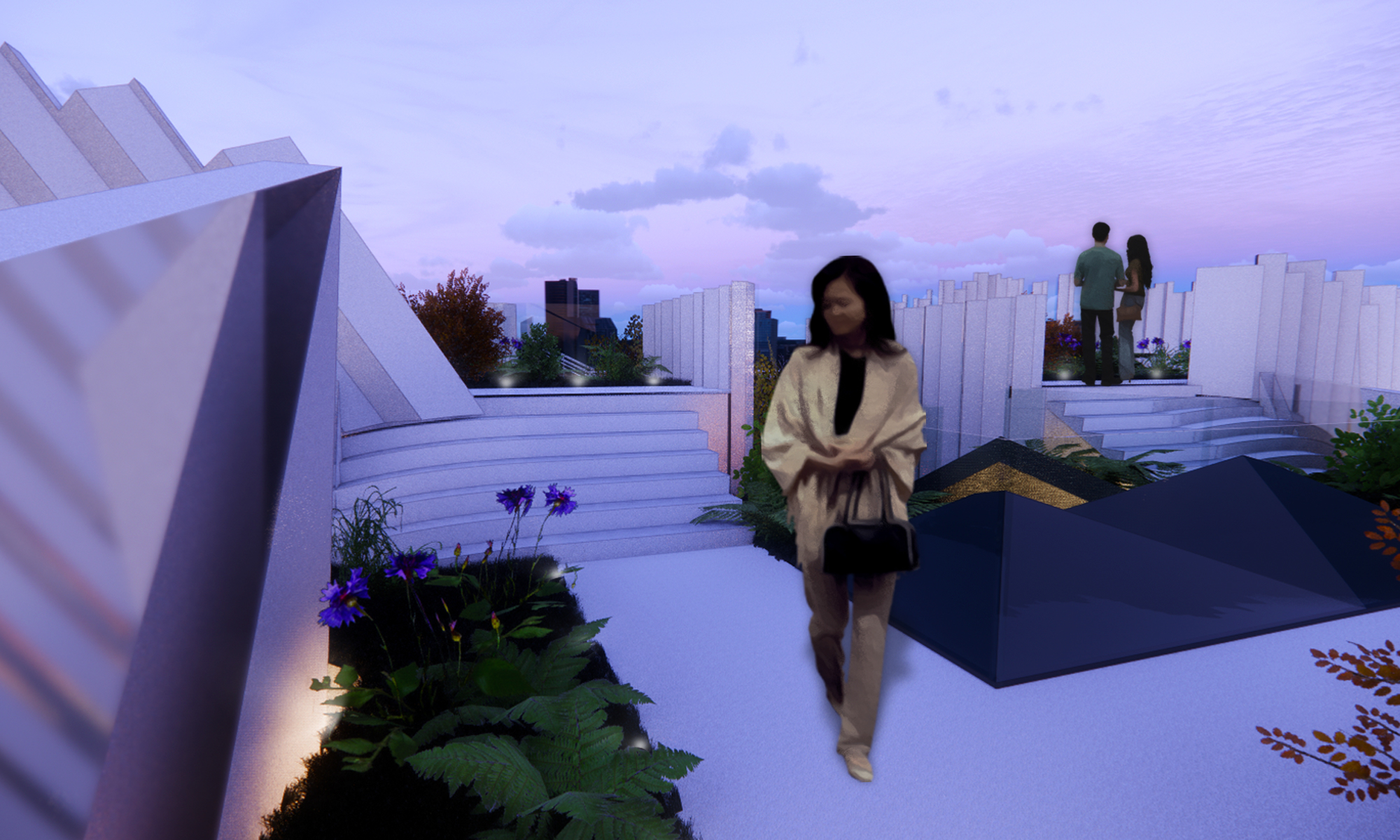 The project was created with sustainability in mind and design decisions were crafted around it. The building is made from recycled concrete to reduce thermal heat gain and it's painted white to create a high-albedo effect to reduce heat gain further.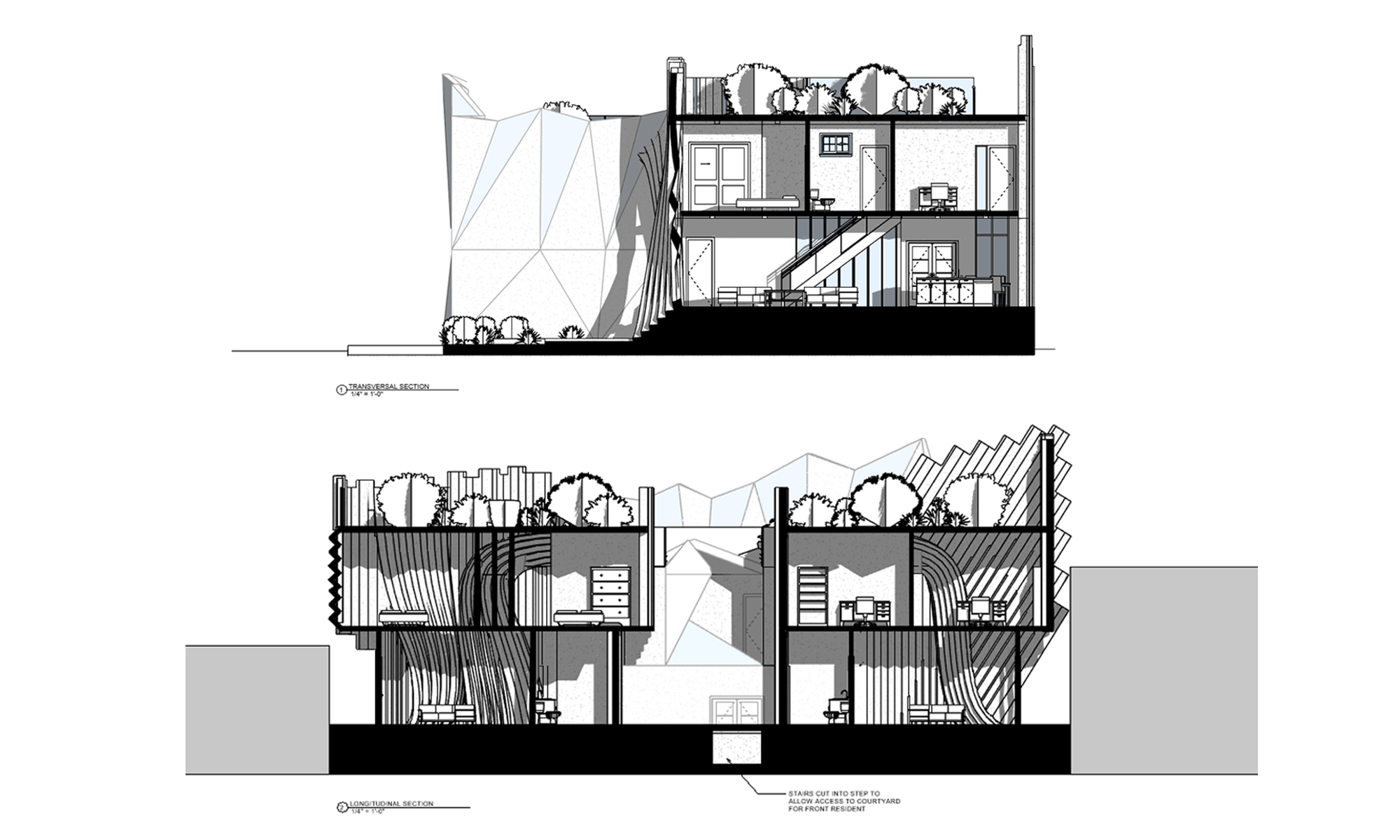 Windows are frosted low-E glass, oriented or placed on the north and south to limit further heat gain. Some operable windows are placed on the westward side to allow prevailing winds to cool the building naturally. The front left and right side of the site contains the community garden. The pleats from the left and right building intend into the ground below creating the rows for this garden.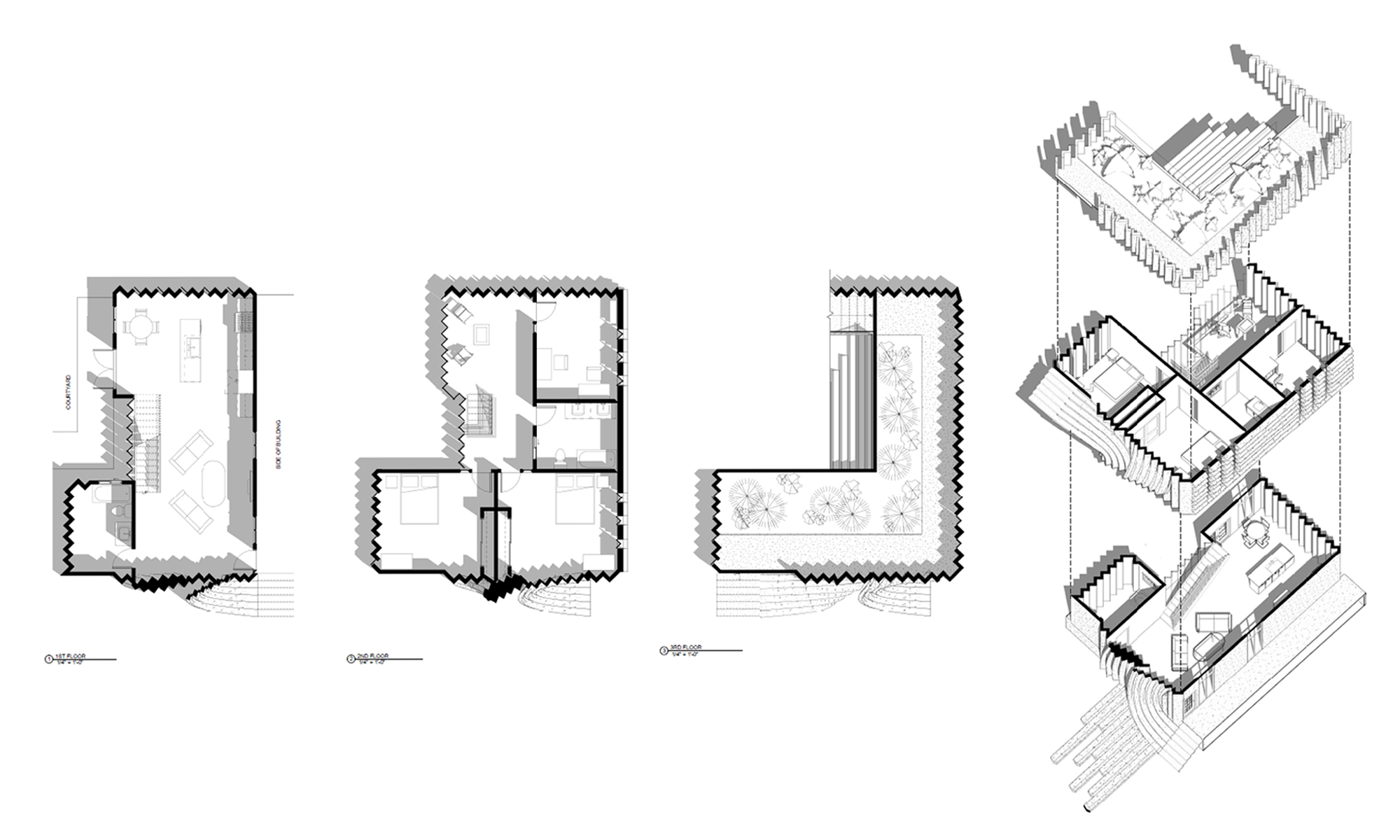 This area is symbolic of the city blending with nature to create a common unit. This garden is shared with and taken care of by both the residents and the community. The project required each resident to have a balcony. Wanting to provide some sort of privacy, the solution was to create inward balconies facing a central courtyard. This provides privacy from random onlookers from the street and enhances engagement with surrounding neighbors.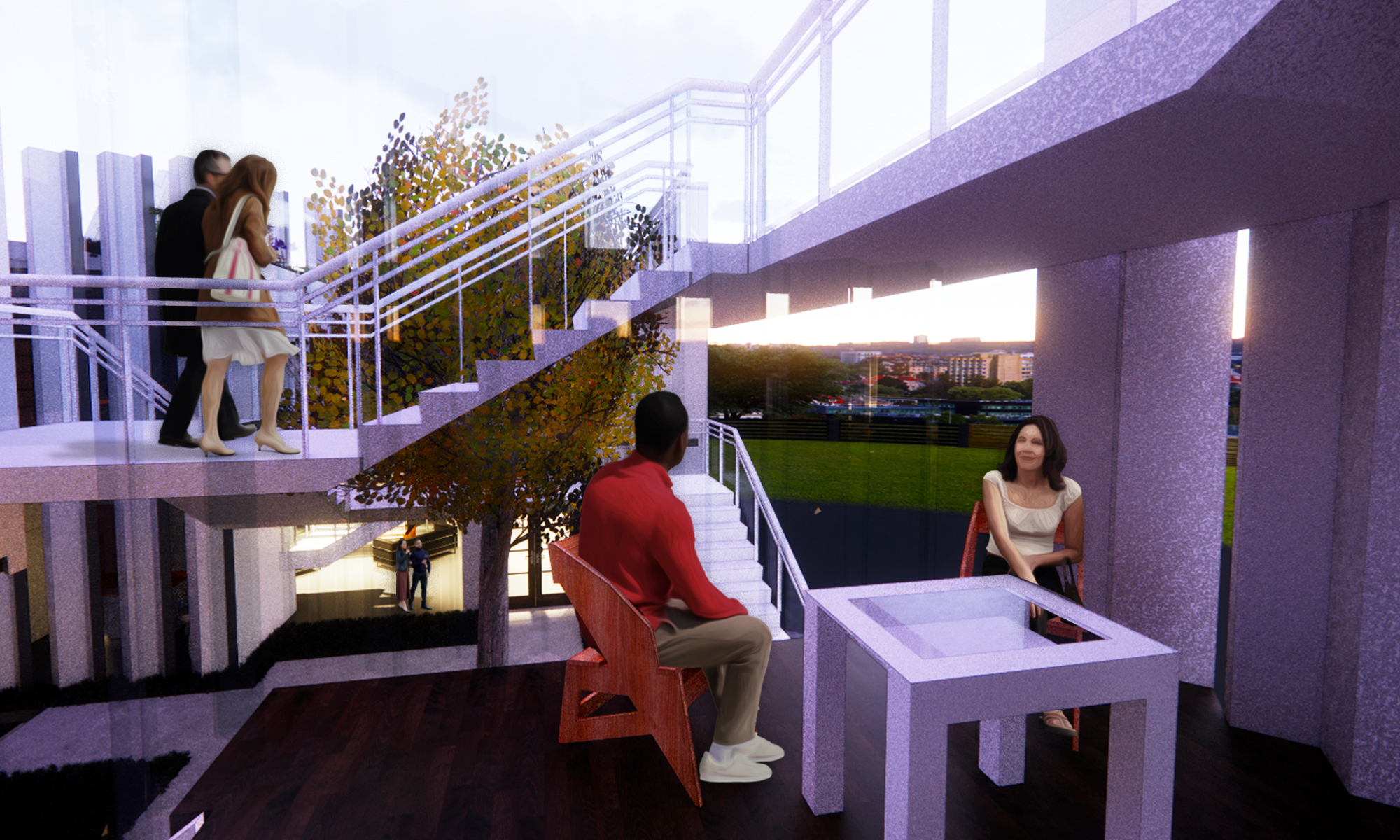 Each balcony is covered with operable shaders that double as solar panels. Residents can manually open or close these shutters depending on the weather or preference. The project also required each resident to have a green roof terrace. Instead of making them all separate, they are combined into one green roof shared by all the residents. To access this, each resident has a door that leads to the central courtyard containing the staircase to the terrace above.