Student Name: Jaewon Raymond Lee
School: Art Center College of Design
Studio: Topic Studio – Urban Hangout
Instructor: James Meraz
Teenagers from various cultures, backgrounds, and age groups hold diverse beliefs in terms of identity and emotion; and they express personalities in different ways, depending on how cultures have influenced them and how their emotions have evolved.
Additionally, teenagers are often ignored because they are considered not mature enough to be respected by society. I want to use art to create a place where teenagers can express themselves within the community. Taking advantage of the city's variety, their art will be rich in material and variety of quality.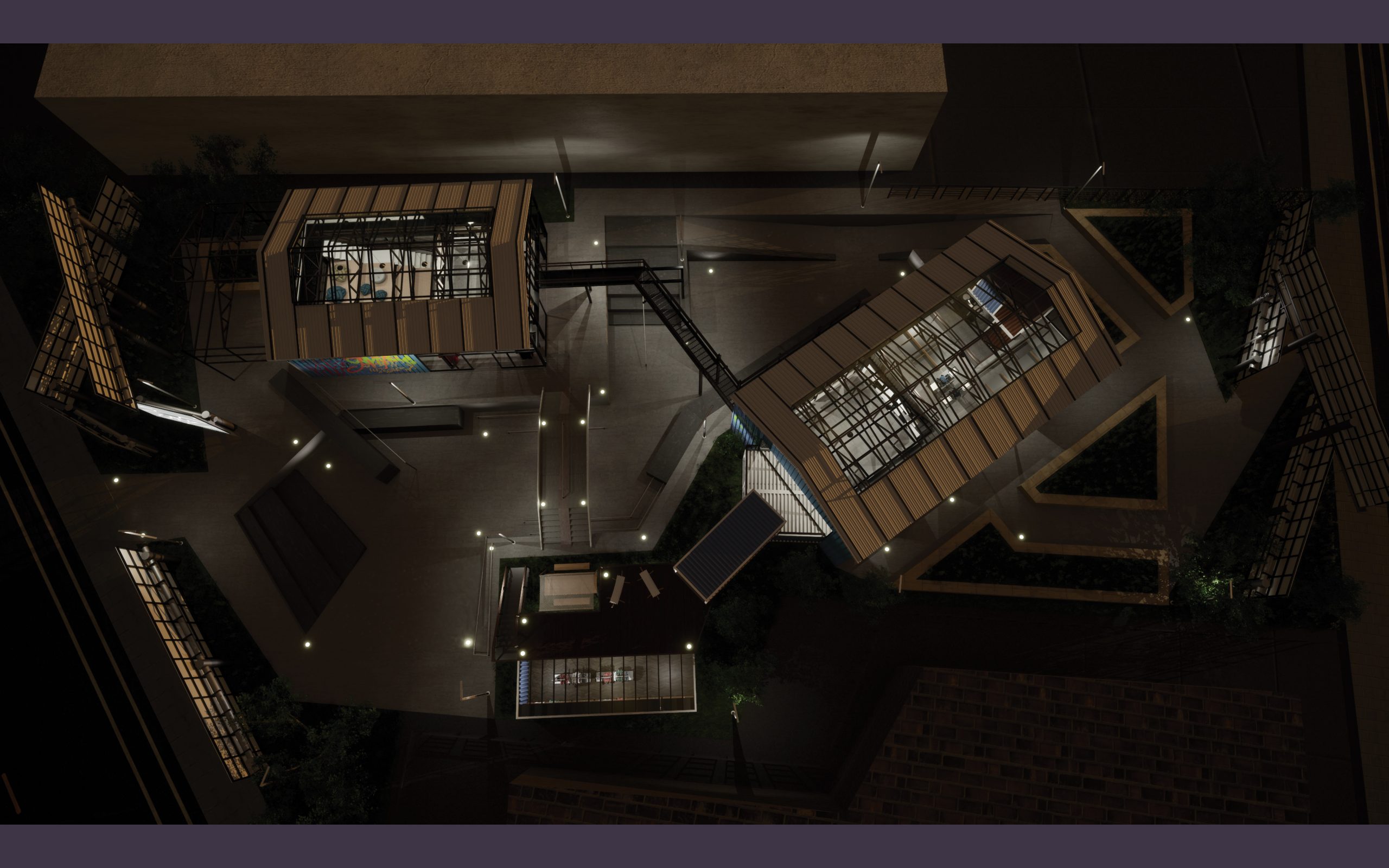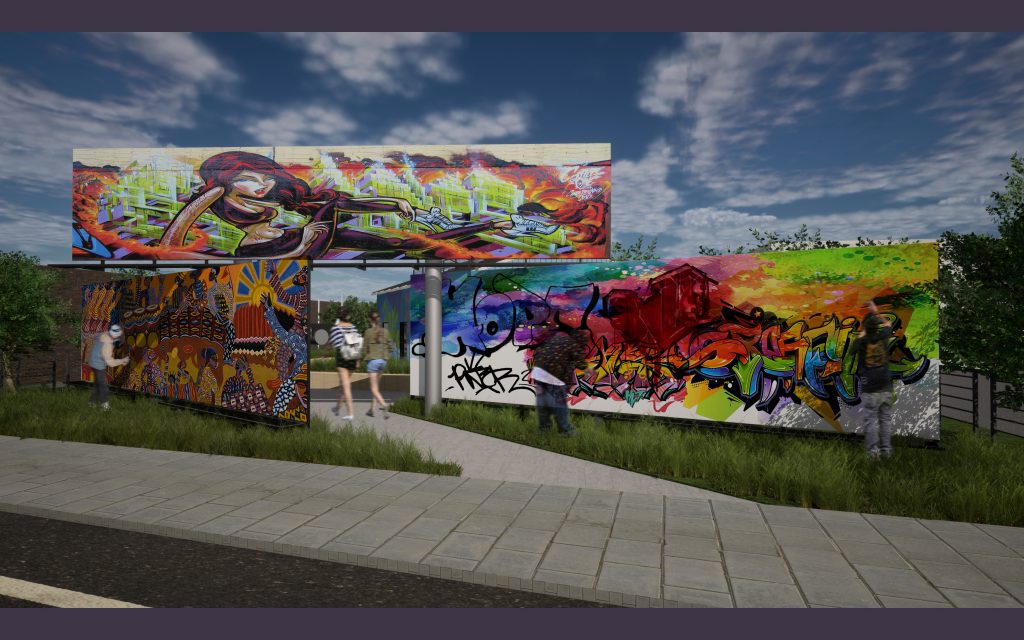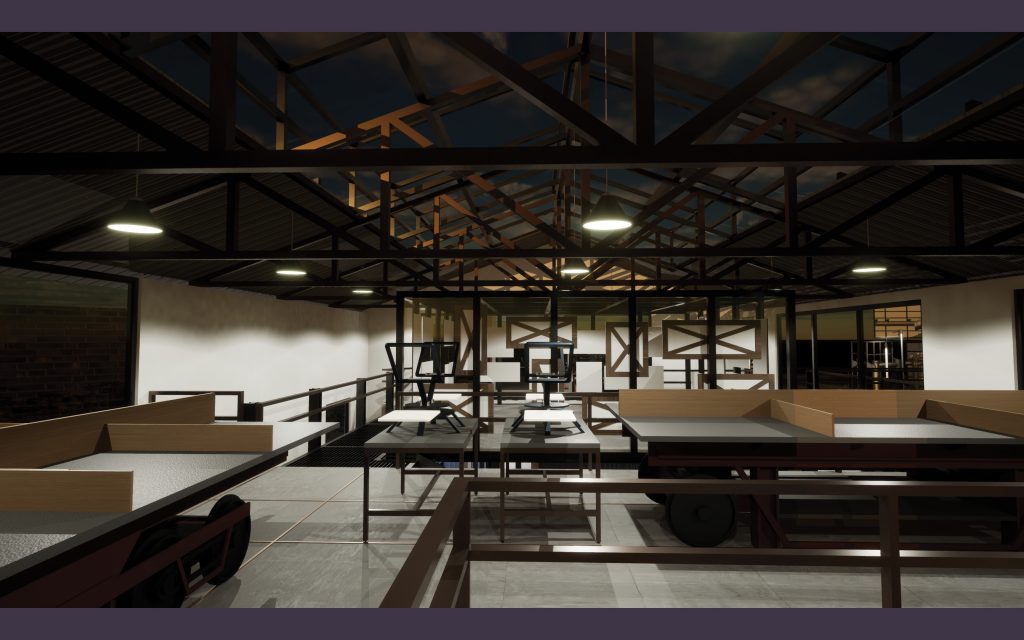 Social exclusion – Public space is meant to be enjoyed by all people, not controlled by public or private restriction. Unfortunately, this is no longer the reality. Rather than being an expression of freedom, access, and community; the concept of public space has become a limiting concept that determines where certain people – or more accurately types of people – are tolerated in the modern city.
Assumptions about teenagers – People say that teens are lazy, reckless, loud, disrespectful, and dangerous. In a society saturated images reinforcing the idea of young people as disobedient and destructive leads to them being stigmatized as anti-social for being in the wrong place at the wrong time.
Social exclusion and teenagers – The voices of teenagers are not often emphasized or valued by society because of their age. This is unfair to teenagers, a group that has much to explore, limits to test, and struggles to find autonomy and identity in today's world.
Moreover, generic adult understanding of space and aesthetics is normatively framed by a desire for safe, well governed cities. This does not match young people's practices of re-appropriation and play. Then, they express a sense of ostracism from the public space.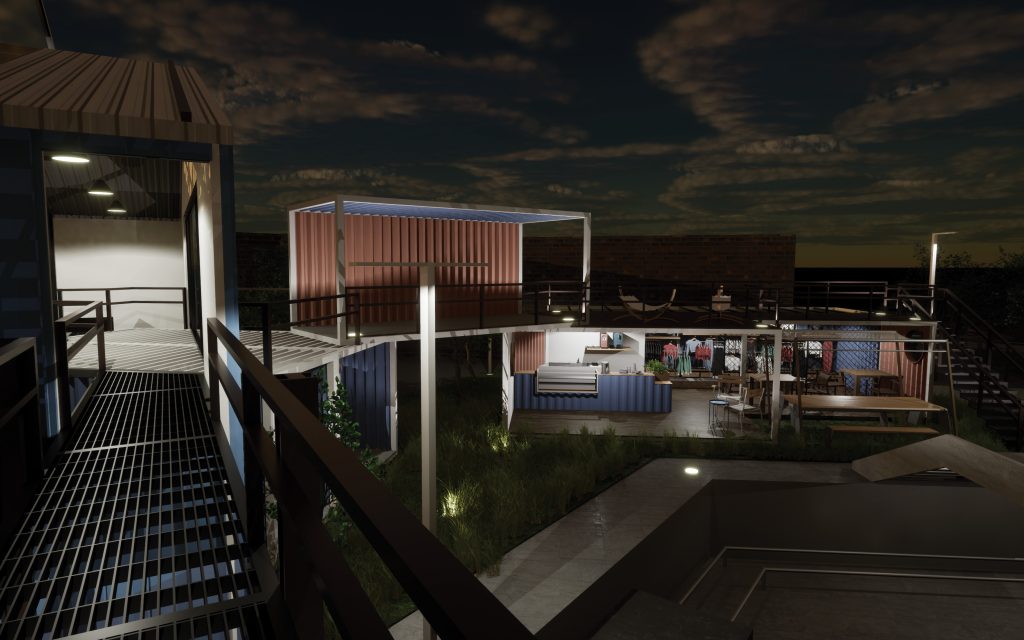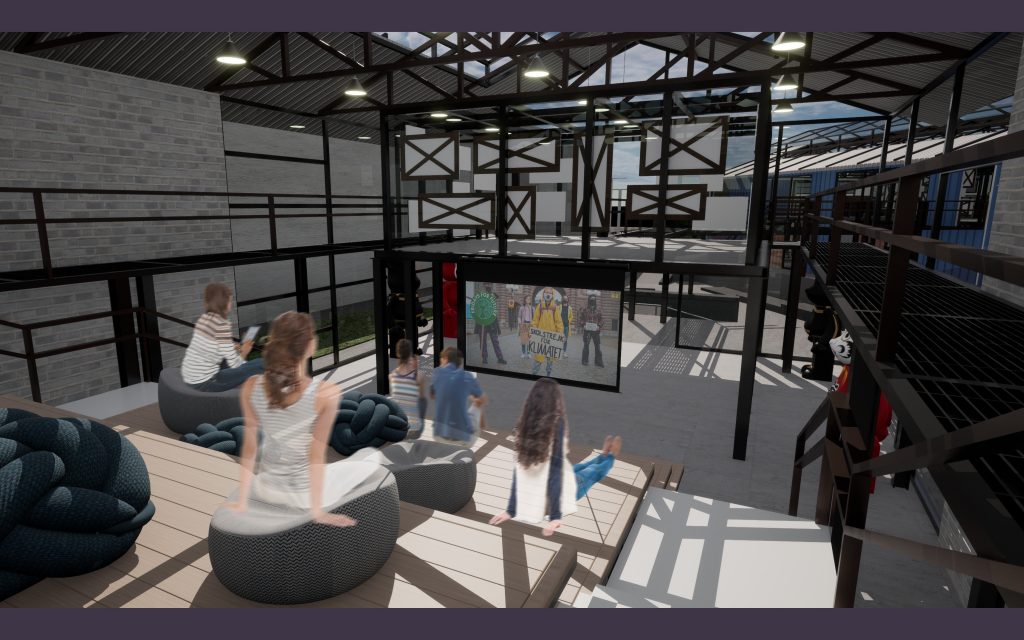 I was inspired by the billboard structure, the beautiful complex detail behind the board; and also the warehouse's organized roof structure. This, combined with the freeways of LA, the overlapping cloverleafs where they merge; and the industrial vibe of the street skateboarding culture; combined into my vision for the project.
I'm hoping that this project can work with The Self Help Graphics Youth Committee, resulting in an opportunity for youth leaders from Boyle Heights, and greater LA, to come together in civic engagement and advocacy. Also, I don't want a high-end brand to involve and sponsor the project, because this space is about teenager expression. Therefore, they should manage the space, and gain a sense of self-worth, in the long run.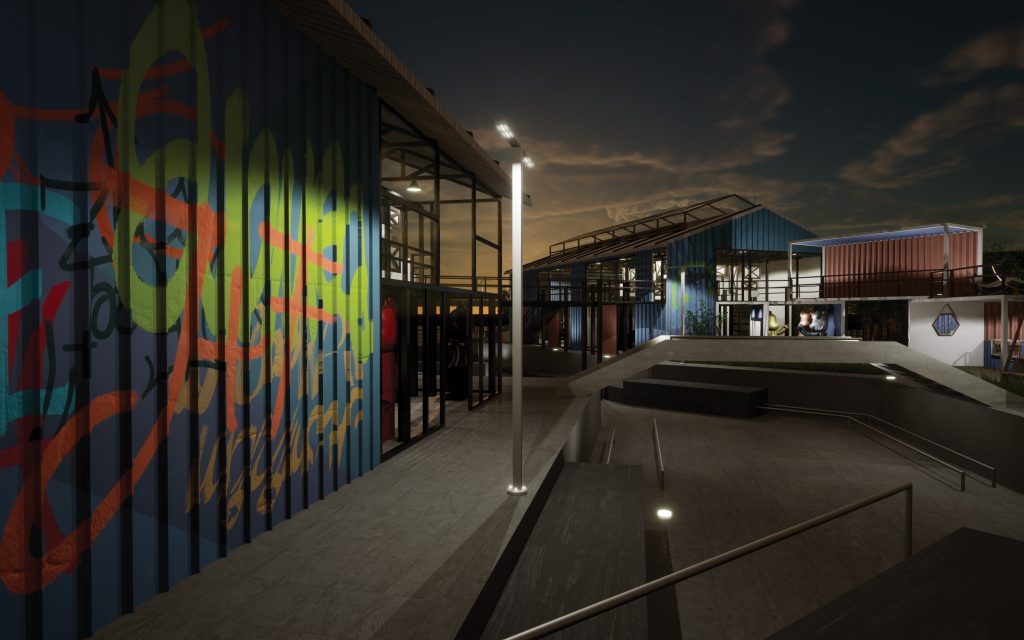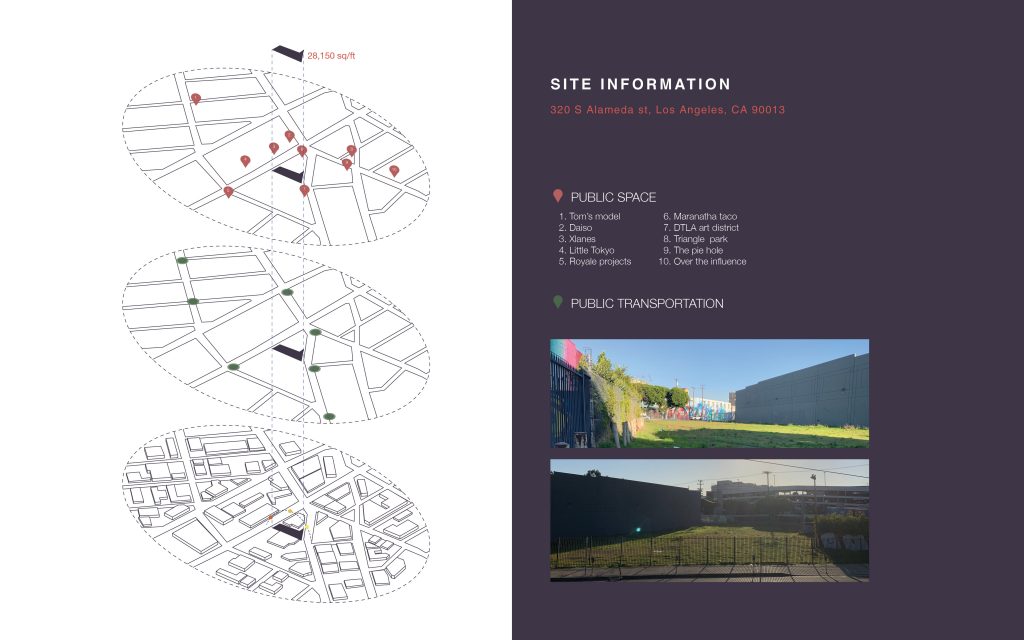 Design is a powerful tool that communicates and connects. Where I lived as a child, and where I studied have formed who I am – a multi-cultural designer.  I was lucky to learn about other cultures before my own, and realized life is about experiencing through empathy. There are diverse ways of life in every country, or even in each city. As a designer, I want to make people smile, and create an experience that allows them to feel whole
Using empathy to design spatial experiences can have a positive impact on others' lives. I want to find practical solutions that resonate through deep connections between environment and culture. I value cultures, lifestyles, and others' abilities to give life to environmental solutions.
Design is the tool that can allow me to have the greatest impact.