M.O.R.P.H. - MULTIGENERATIONAL OFFICE REMODEL FOR THE POST PANDEMIC HOME
Student Name: Erin Burgrss, Hongwei Sun
School: College of the Canyons
Studio: Due to Covid, we worked from home.
Instructor: Holly Hitt-Zuniga, Jason Oliver
M.O.R.P.H. stands for Multigenerational Office Remodel for the Post Pandemic Home, and is a residential remodel using the Triple Bottom approach to modern community needs. This remodel transformed a single family's ranch-style house to a multi-generational unit, addressing our community's need for more senior housing and more low-income housing (Economical). The remodel also upgraded the house from traditional materials and construction to an ecologically friendly home using LEED practices, addressing our community's responsibility to climate change (Ecological). Finally, this project transformed the original house from a residential-only space to a post-pandemic work/life balanced space, addressing our community's displacement due to the pandemic (Social).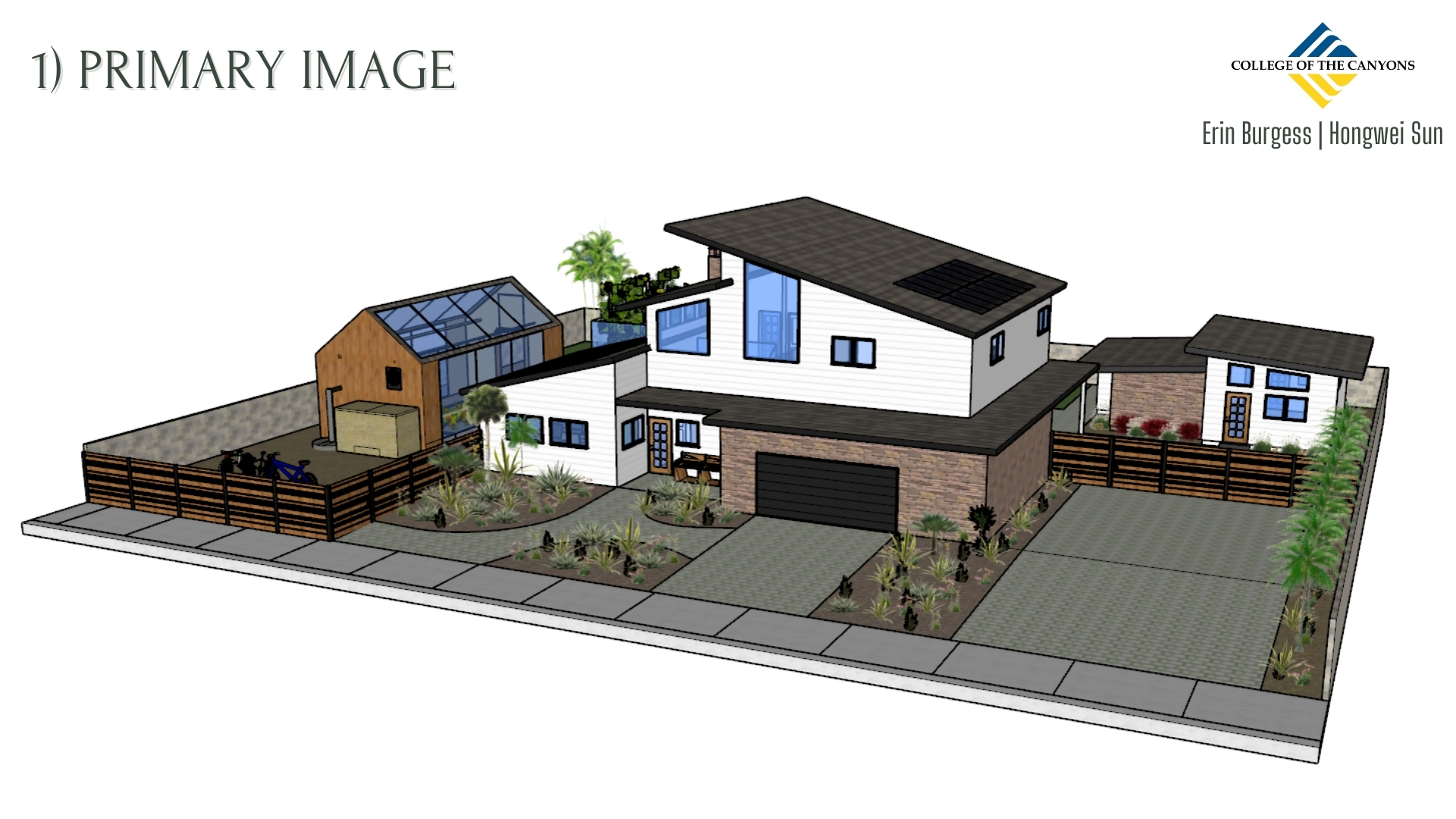 The M.O.R.P.H. project's ranch-style residence is located in Pasadena, California. The renovation reconfigured some of the current layout and added a partial second story. The renovation also included landscaping and exterior recreational spaces. New areas included a new master suite and a workspace for the residents. The garage and kitchen were also expanded and a mudroom was added to the existing laundry room. The new design considered views of the cityscape and follows LEED guidelines of sustainability. New systems were added to allow the residents to grow their own food, generate power, and collect rainwater. The home was remodeled in a Mid-Century-Modern design.