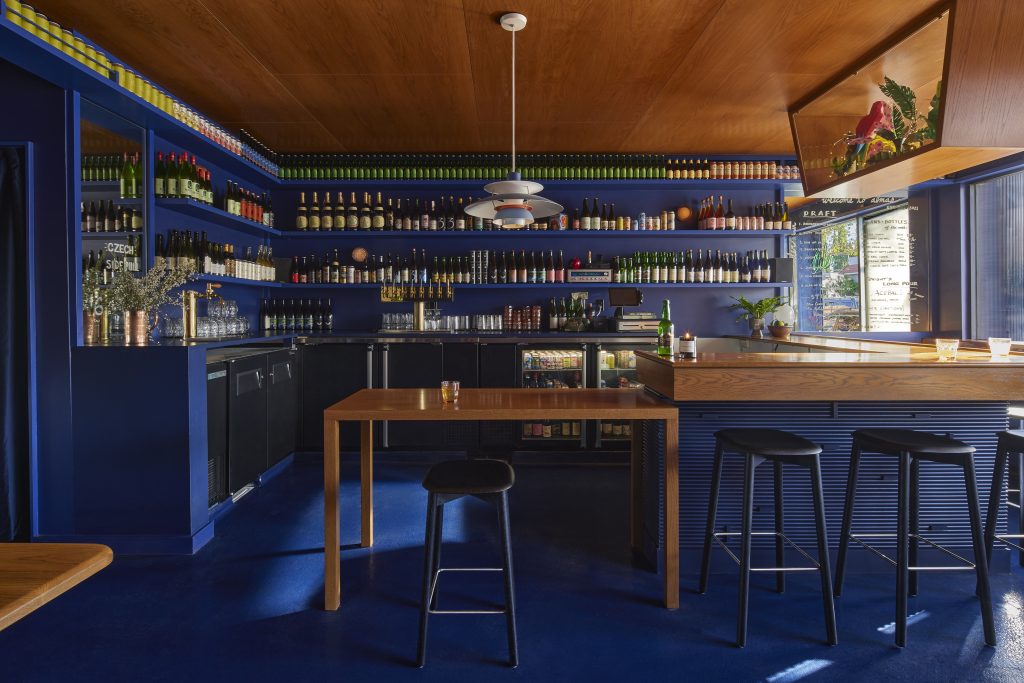 In 2010, Catherine Johnson and Rebecca Rudolph founded Design, Bitches with a bold and irreverent vision to make architecture significant in daily life. Their multidisciplinary firm draws inspiration from the duos' eclectic expertise in the areas of design, art, and pop culture.
Based in Los Angeles, Catherine and Rebecca collaborate on an international range of projects that scale from brand identity and commercial spaces to ground-up residential and cultural buildings. They work closely with clients to develop creative solutions responsive to location and user experience. By experimenting with materials and graphics, they provide durable contemporary designs that wink at history.
Each design transforms a collage of influences into architecture that is beautiful and layered with meaning, but also welcoming—spaces and landscapes where people want to hang out.
Catherine Johnson & Rebecca Rudolph
Catherine & Rebecca are both native Californians and licensed Architects registered with the American Institute of Architects.  Catherine received her MArch from SCI-Arc and her BIARC from the University of Oregon, Rebecca received her MArch from SCI-Arc and a Master of Philosophy from the University of Paris VIII.
Services
Architecture, Interior Design, Creative Direction, Graphic Design, Branding, & Furniture Design
Awards
AIA / LA, Additions & Accessory Dwelling Units Merit Award (Midnight Room), 2020
Architect's Newspaper, Top 50 Interior Architects, 2019
Dezeen, Emerging Interior Designer of the Year Award, Shortlist, 2019
DNA Paris, Architecture/Educational & Sports Design Award (9 Dots), 2019
California Home + Design, Restaurant Design Award (Checker Hall), 2019
AIA / LA, Residential Architecture Citation Award (Garden House), 2018
Dezeen, Cultural + Civic Interior Design Award, Longlist (9 Dots), 2018
Surface, Travel Awards, Finalist, 2018
AIA / LA, Emerging Practice Award, 2017
AIA / LA, Restaurant Design Award (Little Octopus), 2017
AIA, Los Angeles Restaurant Design Awards, Finalist (Button Mash), 2016
The Architectural Review, Moira Gemmill Prize for Emerging Architecture, Shortlist, 2016
New Co., Honored Host Company, Los Angeles, 2015
AIA / LA Restaurant Design Award (Superba Food + Bread), 2014
AIA / LA Restaurant Design Award (Superba Snack Bar), 2012
AIA Young Architectural Talent Award, Honorable Mention, Los Angeles, 2010
Want to keep in touch? Join our mailing list to stay up to date on what we're up to!