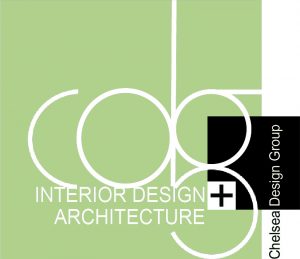 CDG, Inc. is a full-service architecture and Interior Design firm committed to providing excellent customer service through senior level, professional team members.  
For over 30 years, CDG's client centered values have earned us a great reputation with clients, contractors, brokers, consultants, vendors, and property managers in commercial real estate and beyond, with a portfolio including exceptional residential and institutional projects as well.  As creative visionaries, we also believe in building and nurturing long-term, trustworthy relationships that are mutually supportive for all parties.  CDG is a woman owned firm, and we strongly support Diversity, Equity, and Inclusion, with a certified DEI specialist on staff. 
Flexibility:  CDG offers architecture, interior design, space planning, master planning, and facility management consulting that fits.  From corporate headquarters to branch office, from remodel to new construction, from broker to developer to owner, and from private sector to public, our experience covers a wide variety of projects and clients.  Years ago, we understood that our success was contingent on our willingness and ability to remain focused on our clients' success.  In short, we've done away with the "us" versus "them" paradigm, and that simple shift in thinking put us right where we need to be: firmly on the side of the client.
Creativity:  CDG provides clients with space that captures their design vision while maintaining their overall budget. Our creative approach to design and problem solving coupled with an established reputation has earned us the privilege of working with fantastic clients who keep returning to us and sending us new referrals.
Partnering:  CDG works with clients to achieve their particular goals.  We can operate as a firm responsible for an entire design project or function as a member of a design team by offering input regarding design, materials, construction, and project administration.  With experienced staff in Los Angeles and New York, we have an in-depth knowledge of every phase of design and construction, making us uniquely qualified to exceed our clients' expectations.
Services:  at CDG, we realize that not every client requires the full scope of a traditional architectural firm. Brokers, facilities managers, tenants, and developers may need assistance with one or more aspects of a particular project. Residential clients have a much more personalized set of expectations and goals.  We offer a full range of collateral services that includes:
Architectural Design (Commercial, Residential & Institutional) 
Commercial Interior Design
Residential Interior Design
Master Planning
Feasibility Studies
Code & Property Analysis
Executive Project Management
Space Planning
Design Development
Construction Documents
Bid & Construction Administration
Custom Millwork Design and Detailing
Furniture Selection/ Procurement Coordination
City Agency Expediting & Permitting
Site Verification & Documentation
BOMA Square Footage Calculations​
Website: cdgla.com
Instagram: @chelseadesigngroup
Facebook: https://www.facebook.com/pages/category/Interior-Design-Studio/Chelsea-Design-Group-CDGLA-104531468038862/
Linkedin: https://www.linkedin.com/company/15902726
Twitter: https://twitter.com/CDG_Architects