Student Name: Areni Davityan
School: Glendale Community College
Foundation: Glendale Community Foundation, Inc.
Studio: Commercial Design 1
Instructor: Paul Chiu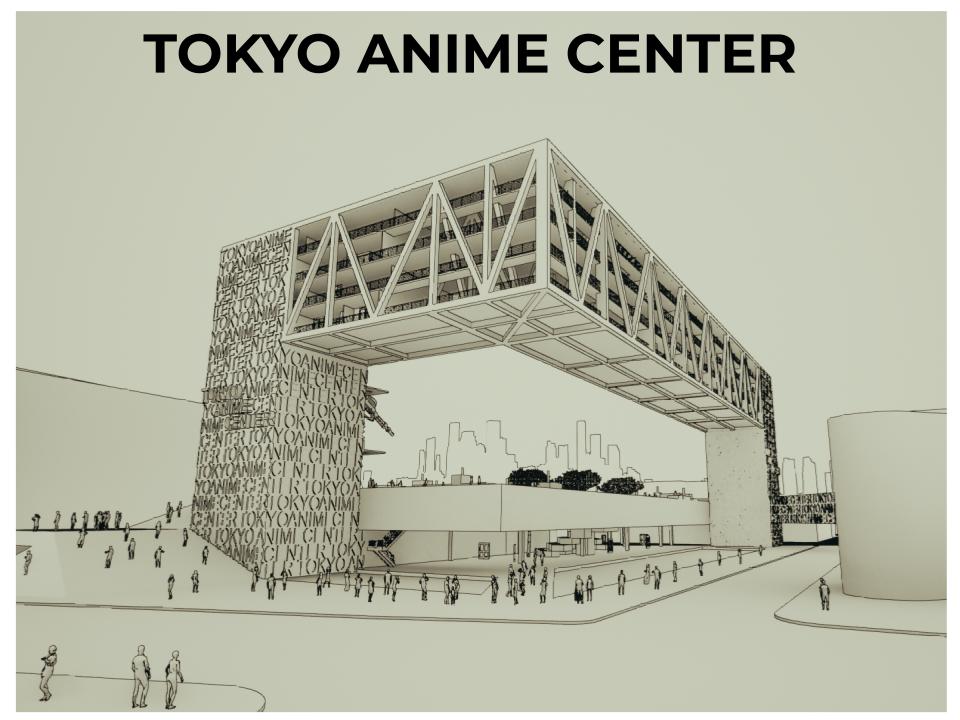 This mixed-use building is at the heart of Little Tokyo in Los Angeles, near many cultural sights and events important to the community. One of its neighboring buildings are the Weller Court, used for shopping, eating, conventions, and other Japanese-American events. The Tokyo Anime Center was designed to accompany the Weller Court where people with a shared interest in Anime and Japanese culture can unite. There is a mixture of retail, restaurants, outdoor performance areas, as well as living units.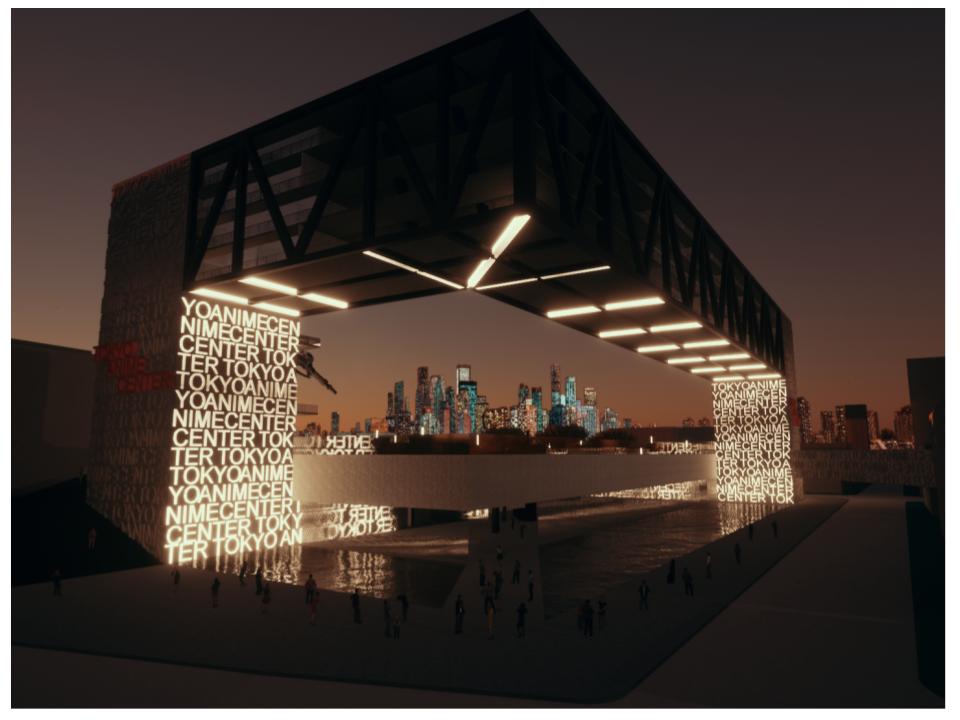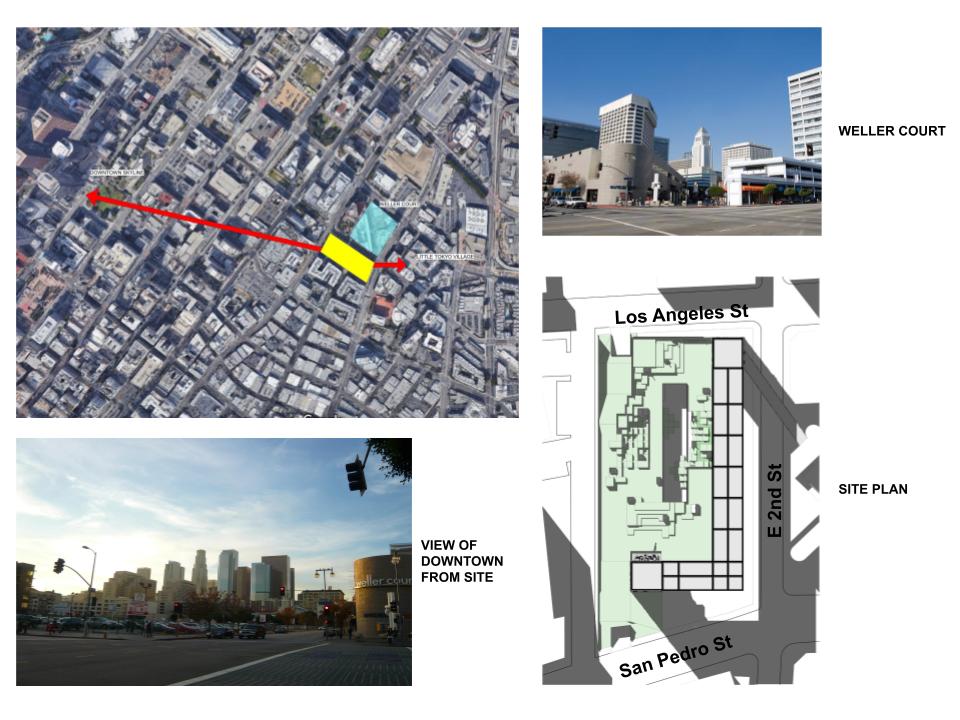 The site is located on the corner of San Pedro St and 2nd St, across from the Weller Court. The building form of Weller Court is a triangle with Astronaut Ellison S. Onizuka Street – a pedestrian walkway dissecting the city block with an adjacent building for an implied frame that frames the City Hall building view. It is a significant urban design strategy for this building. To respond to this strategy without repeating the same figure-ground of the building, the Anime Community Center is taking the form of the programs as building components to frame the downtown view. The building becomes a symbol.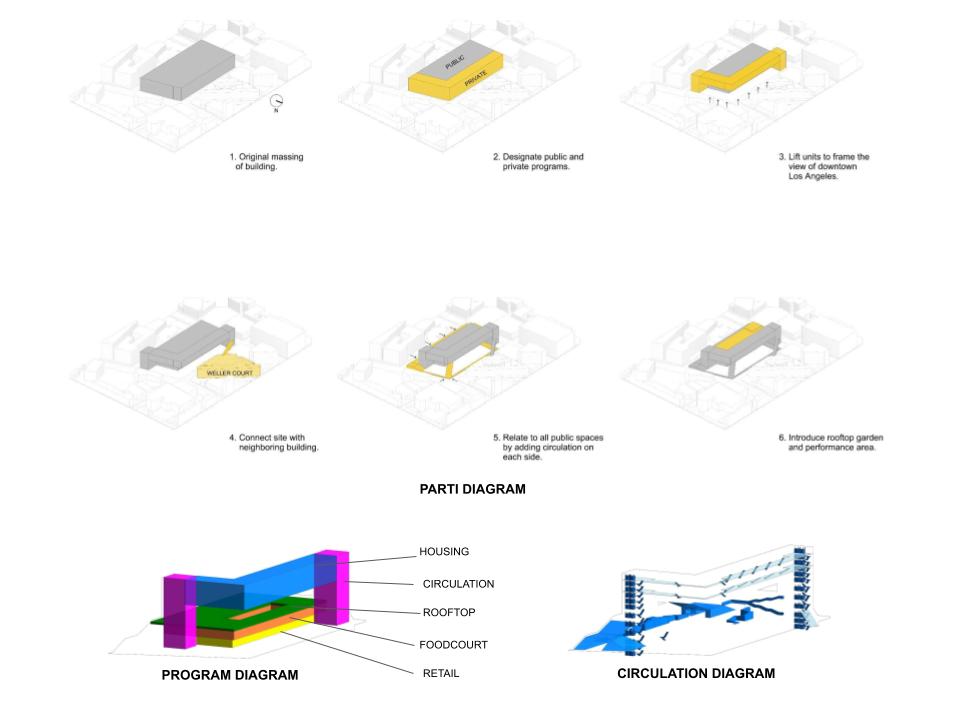 The program divides the mass into two distinct areas for the public and private. The vertical towers supporting the structure are the main vertical circulation of the building, which houses the robot attraction and the outdoor theater venue. The North tower holds the main horizontal circulation and bridge connection to the Weller Court. The exterior façade treatment of the towers is the signage of the building.
The main entrance of the building is on a diagonal path walking towards the downtown view, passing over the water feature, facing both 2nd street and San Pedro street. The heart of the project is in the center, where large platform steps attract the customer to explore retail shops, restaurants, and eventually the rooftop level where festivals, concerts, and events can be found. At the rooftop level, there are two major attractions. The Zaku robot statue is looking at the downtown view with catwalk decks for visitors to experience as they are part of the anime show. The other attraction is the outdoor theater for night movie events. Visitors can also have an unobstructed view towards the Los Angeles downtown and the Little Tokyo.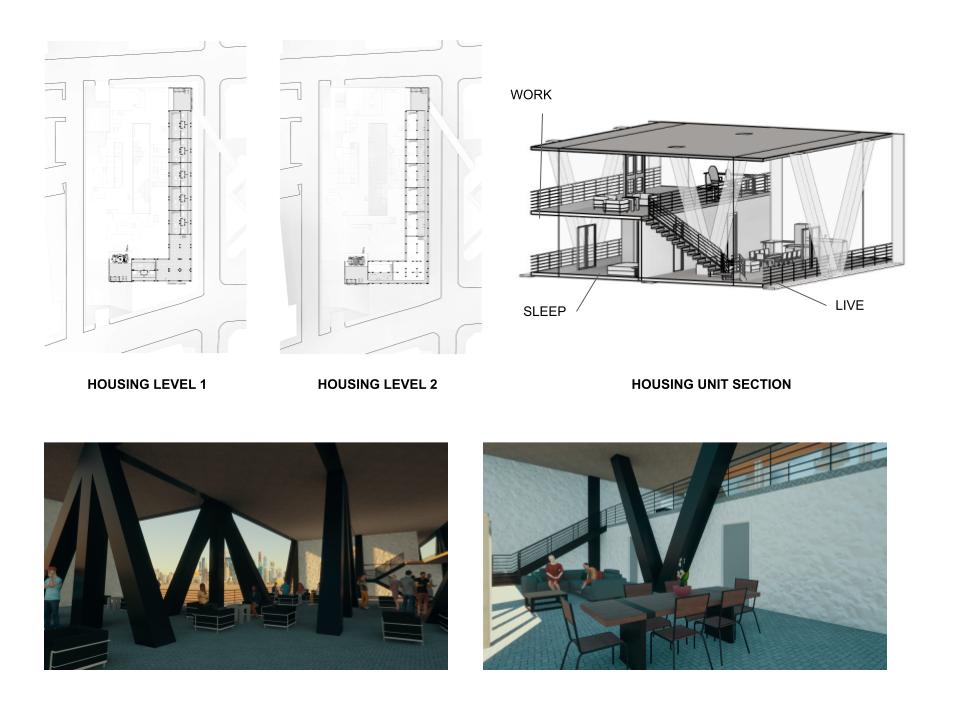 The work and live lofts are a cross-braced bridge structure hovering over the water feature as an L-shaped form, defining the boundary of the building and completing the frame of the downtown Los Angeles View. The residence will have both day and night views of downtown Los Angeles and Little Tokyo. The living and work lofts are designed for animation and gaming designers to work and live as residents. The L-Shaped form is also equipped with a common area for meetings and recreation interactions.