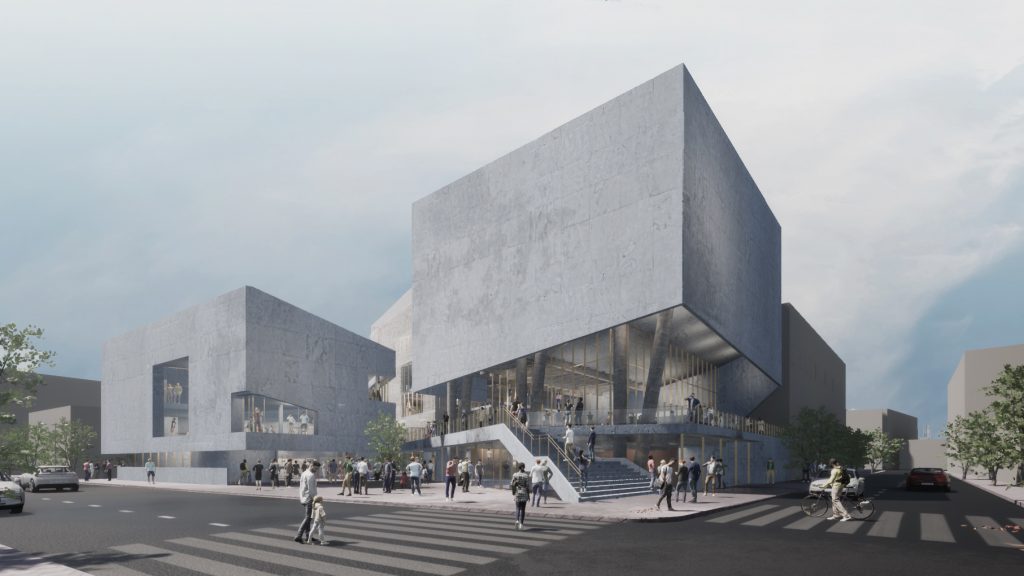 ...This generated urban void works as a multifunctional public space that embraces the corner condition and becomes an extension of Boyd and Wall street...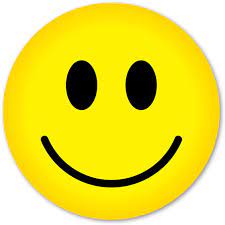 ...The project explores the importance of material authenticity in multisensory design, through the use of one material (white oak) in all of its tectonic expressions, to address a range of programmatic conditions, with the aim of achieving sensory resonance and material performativity.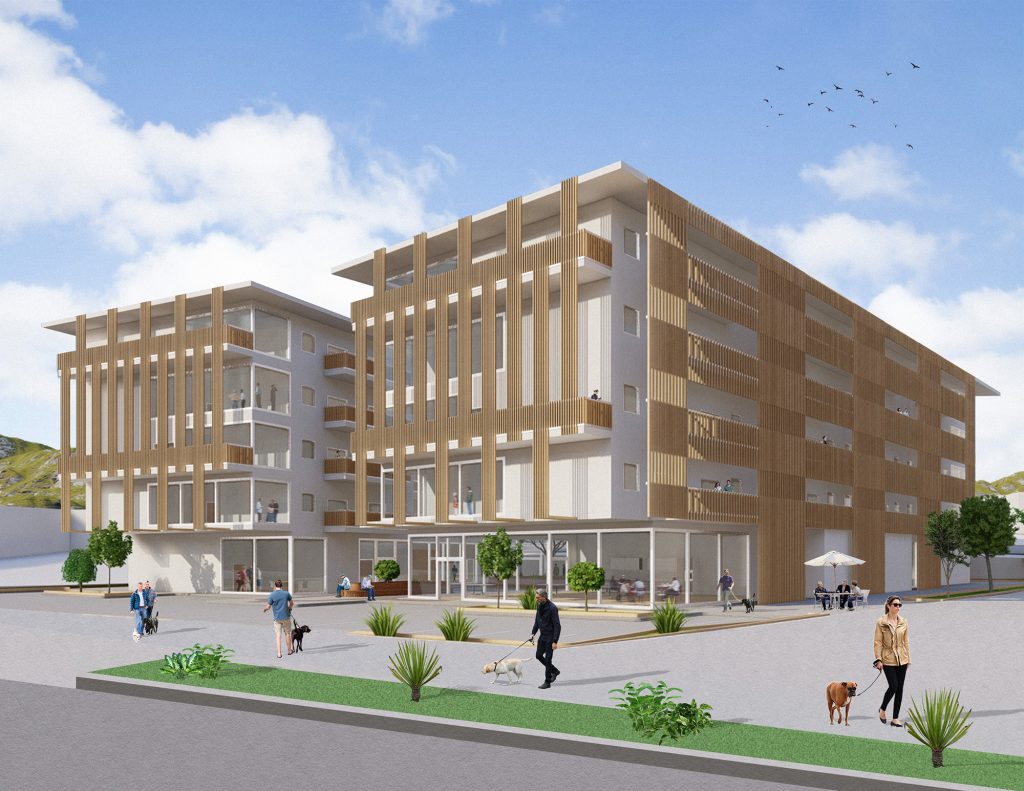 ...The design aims to address social isolation and loneliness through a community-based environment that fosters camaraderie, facilitates social connections, and opens opportunities for veterans to engage with support services, and successfully move on to the next chapter of their lives.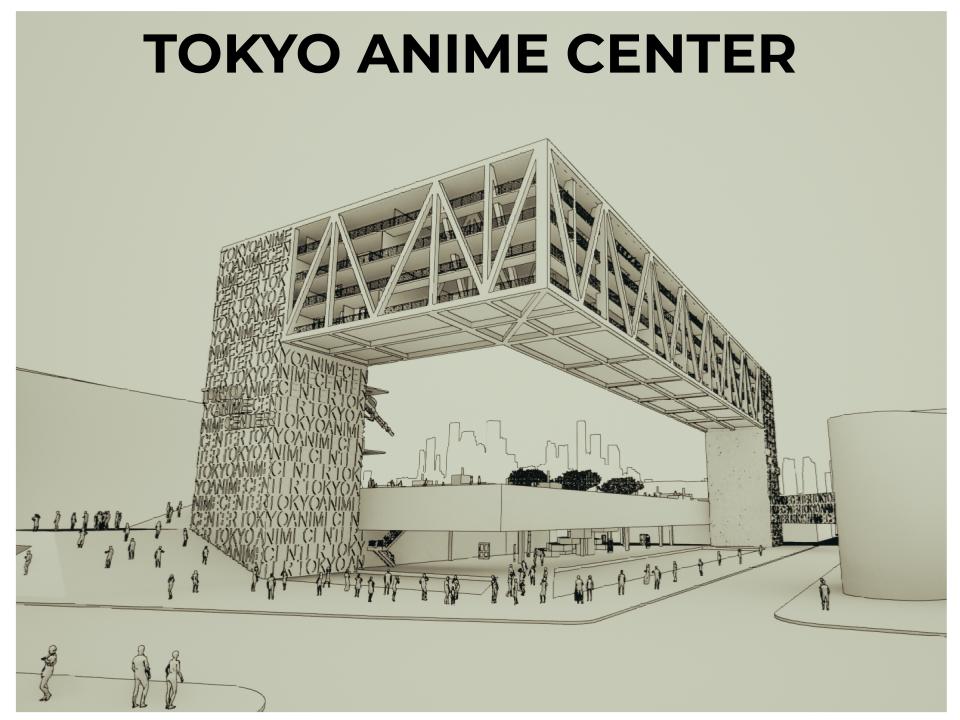 a. Mixed-use high rise building in Little Tokyo. b. Circulation connecting to an existing building. c. Design a building without obstructing views. d. Create a cultural anime hub for the Little Tokyo community. e. Relate to surrounding public areas, creating a loop.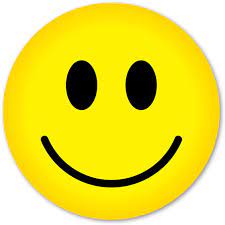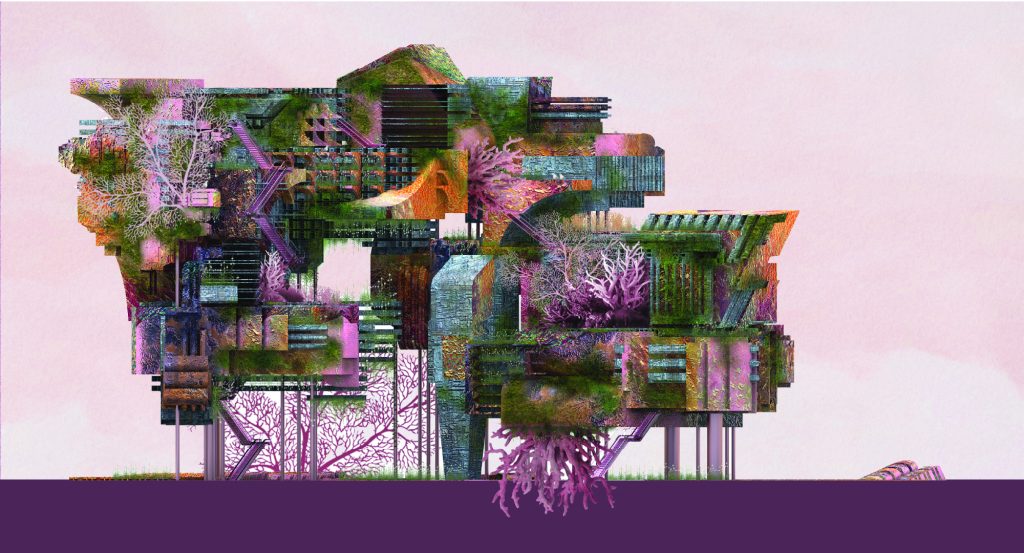 ...The project explores the interrelationships between human, nature, and music through a play on texture and the idea of composing an "exquisite corpse" that exposes seams between one volume to another...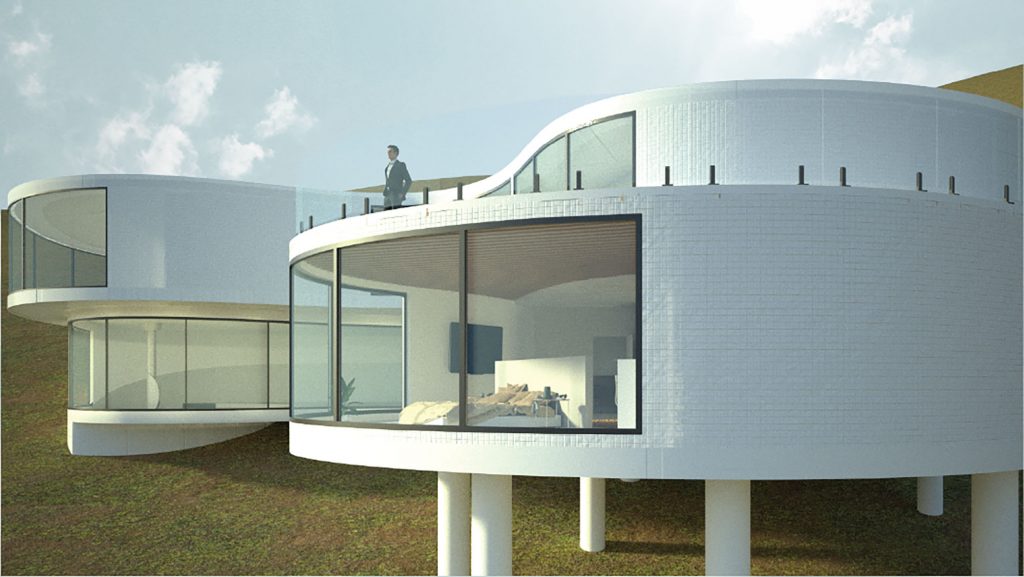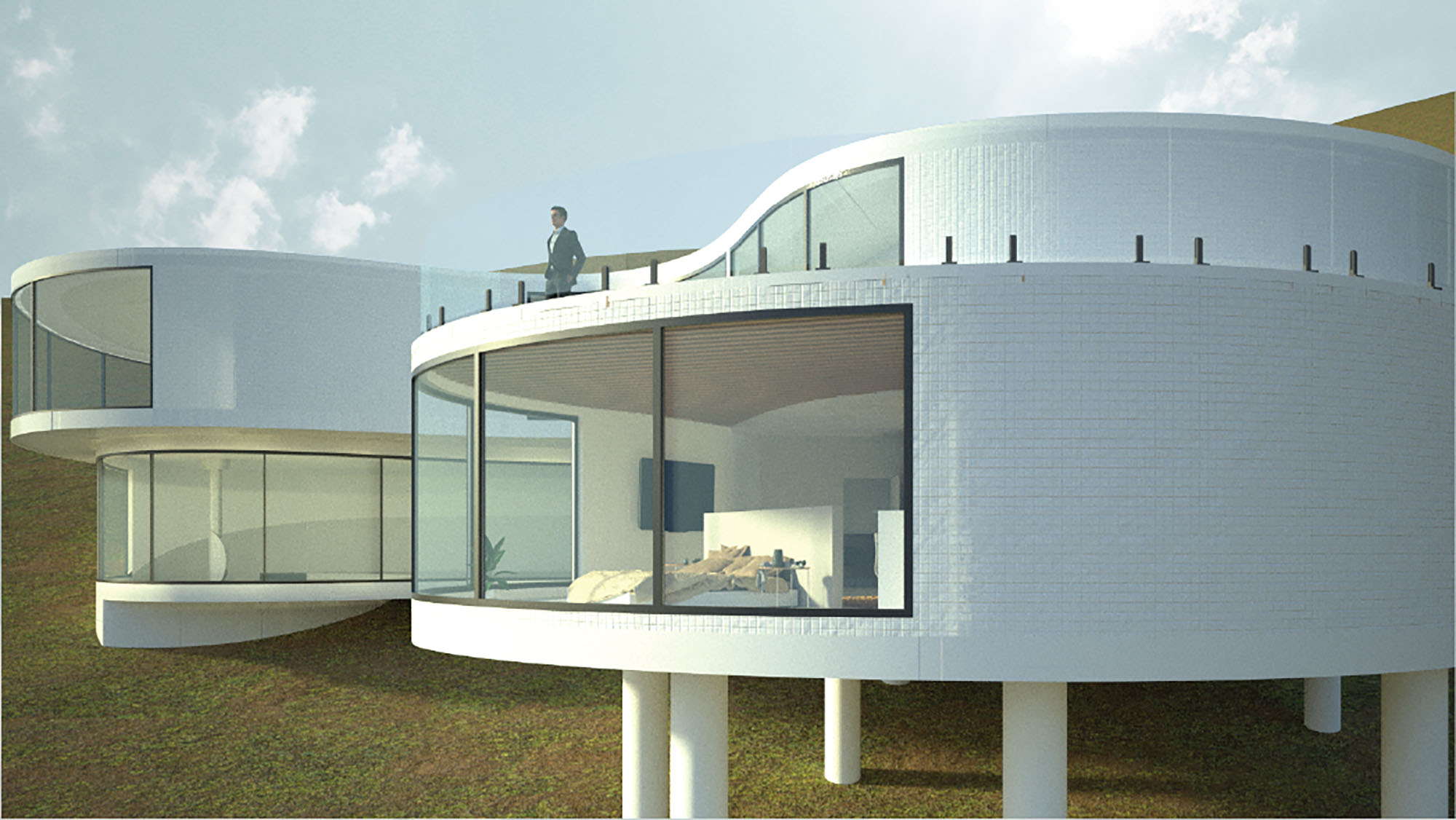 It is designed for a choreographer in mind, looking to have a house beyond straight walls...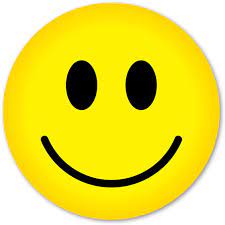 It is a community center located in East Los Angeles on Atlantic and Pomona. It is to be used as a 24-hour center where it's guest can come and work on their projects where they may not be able to at home. It offers a temporary stay as well as office space for small businesses.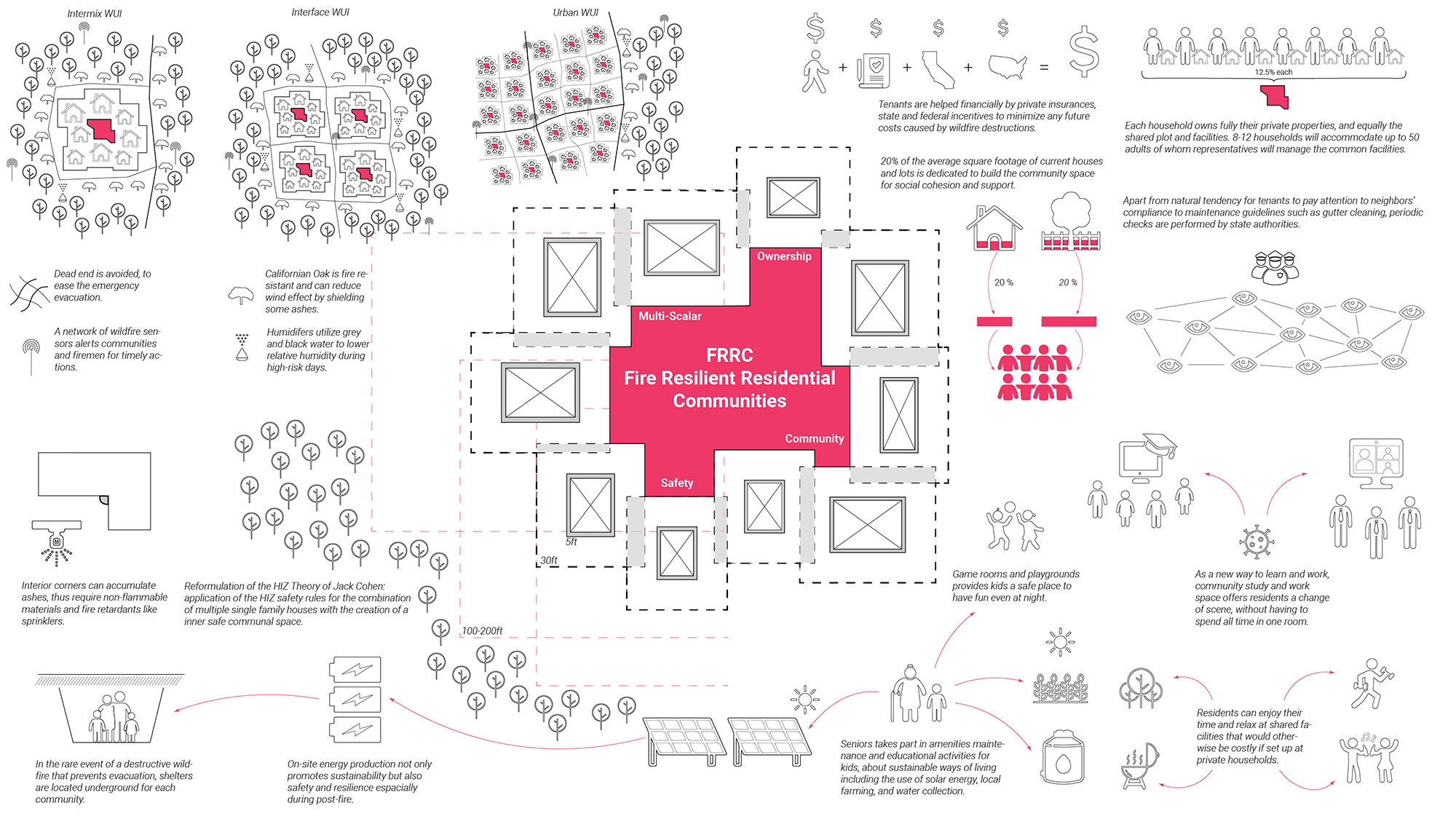 ...Overall ecology would include four aspects: Community, Safety, Multi-Scale, and Ownership, and they are all closely related to the plan strategy as derived from the home ignition zone theory. In the post-pandemic era, the safe communal space in each residential community would also facilitate the changing lifestyles of modern working and living.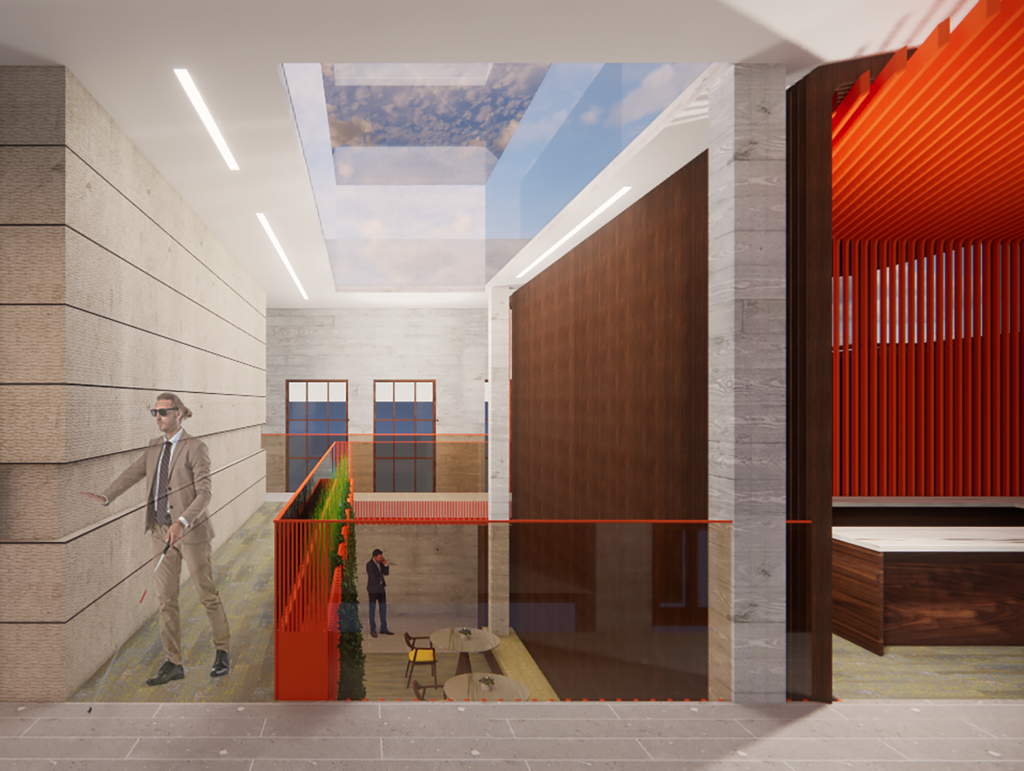 ...The Sensa-Center aims to fill this void, providing a comprehensive space to meet the needs of these often forgotten group of people. The design concept is to evoke the other senses in the body other than sight to fully appreciate the built environment.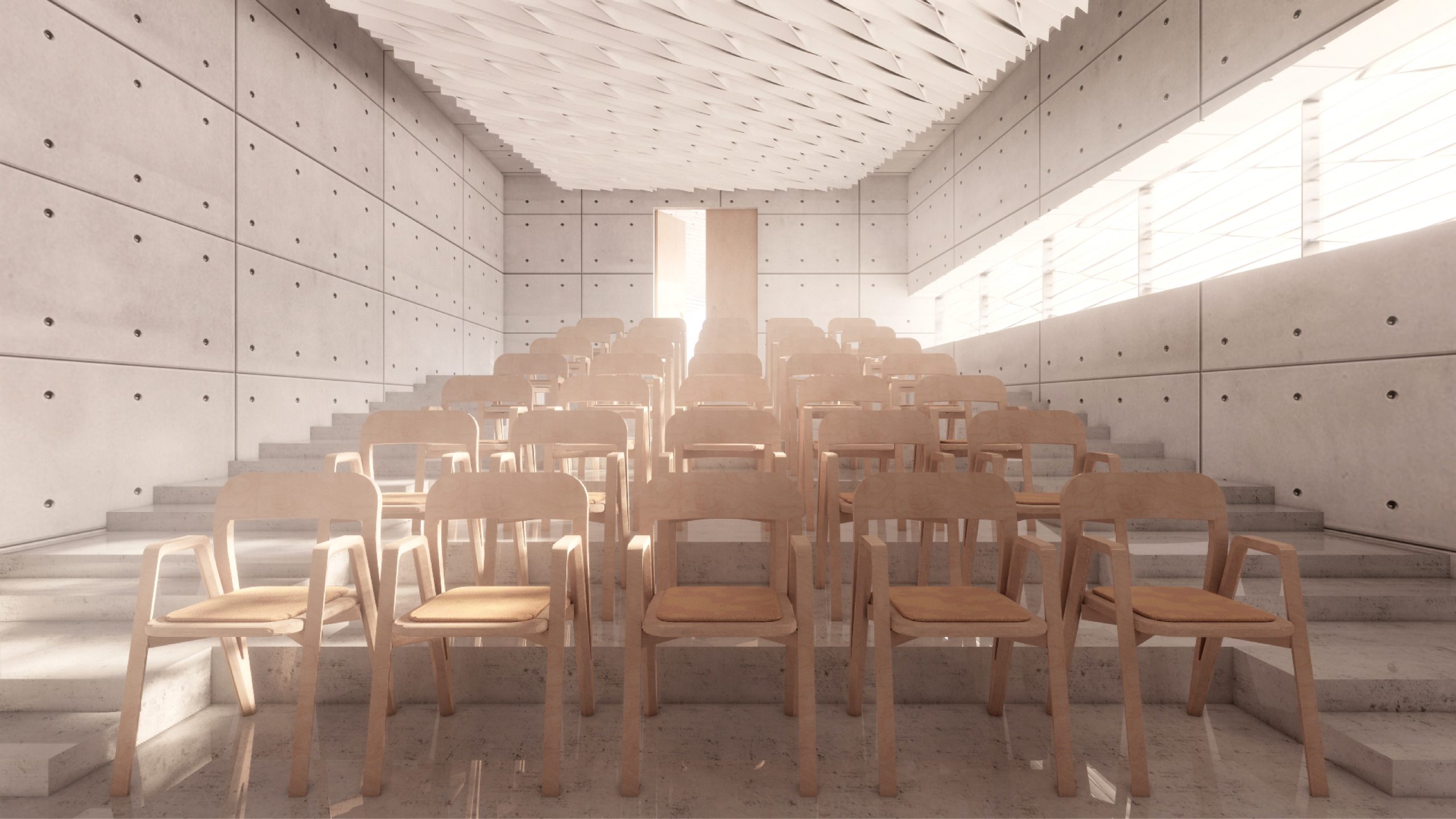 ...There is a distinct pedagogy via architectural language as form speaks of spiritual truth and space speaks of humanities need for it. Throughout the center there is a gradual architectural gradient between chaos and order, orthogonal and organic, highlighting the contrast between the man-made and God-made...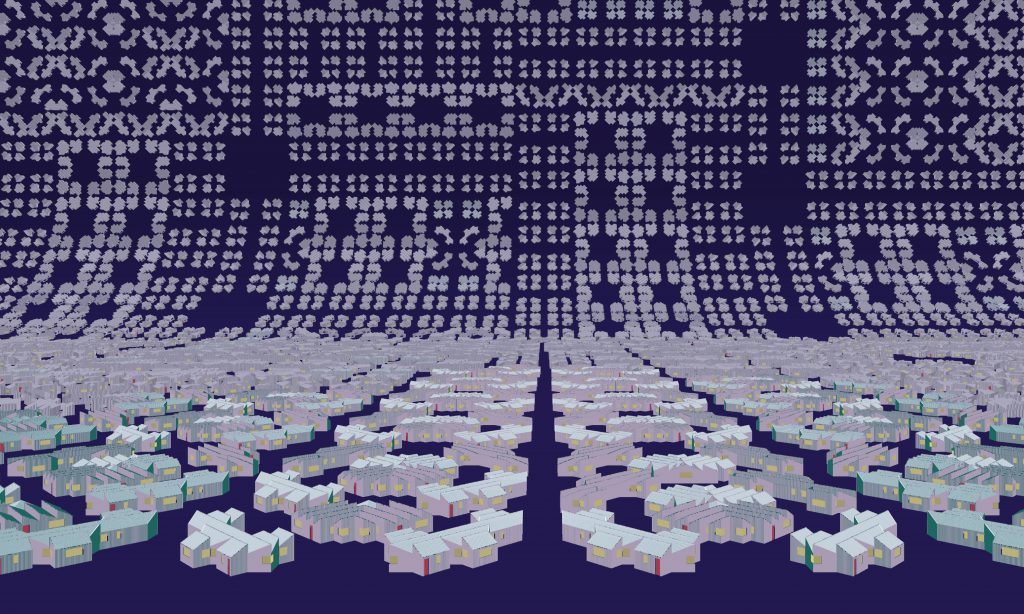 ...Project explores the development of an aggregate system that can exercise equivalent degrees of control over figure and ground and use the same parts to produce different field effects that are highly particular despite their reliance on seriality...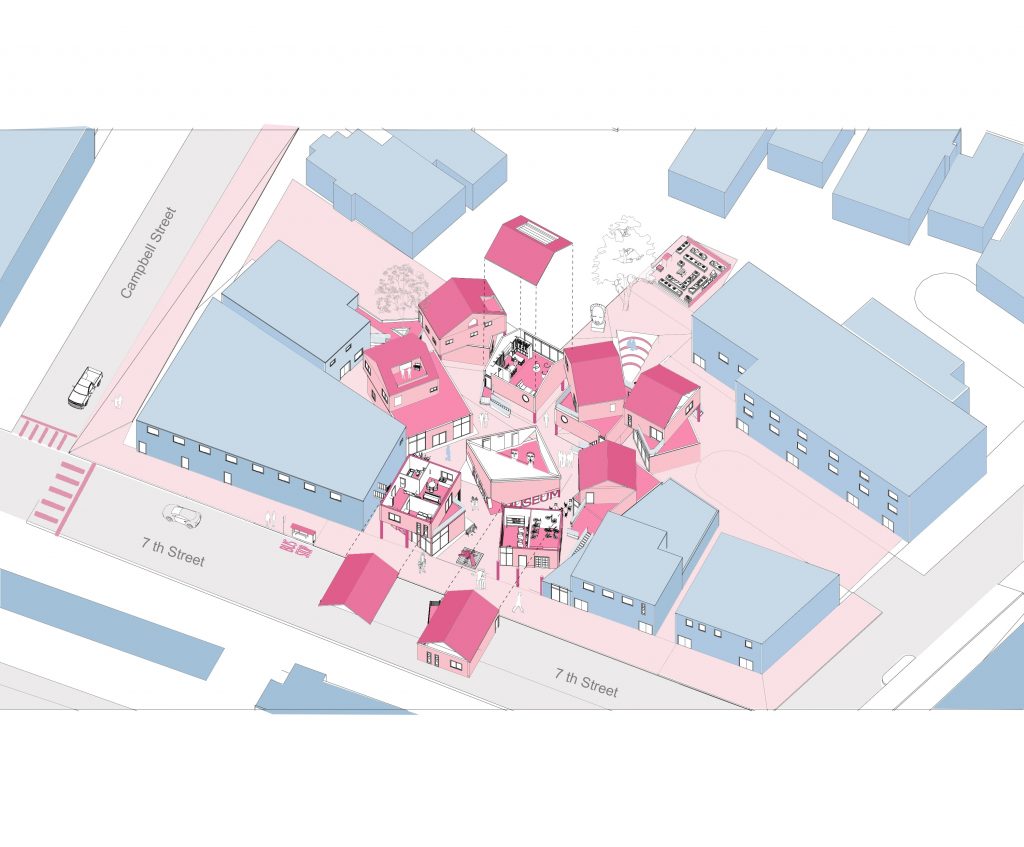 ...proposed 'Accessory Community Dwelling Units'; a newer version of generic ADU's that can anchor the communities, boost economy, provide a pleasing affordable housing options and encourage space activation.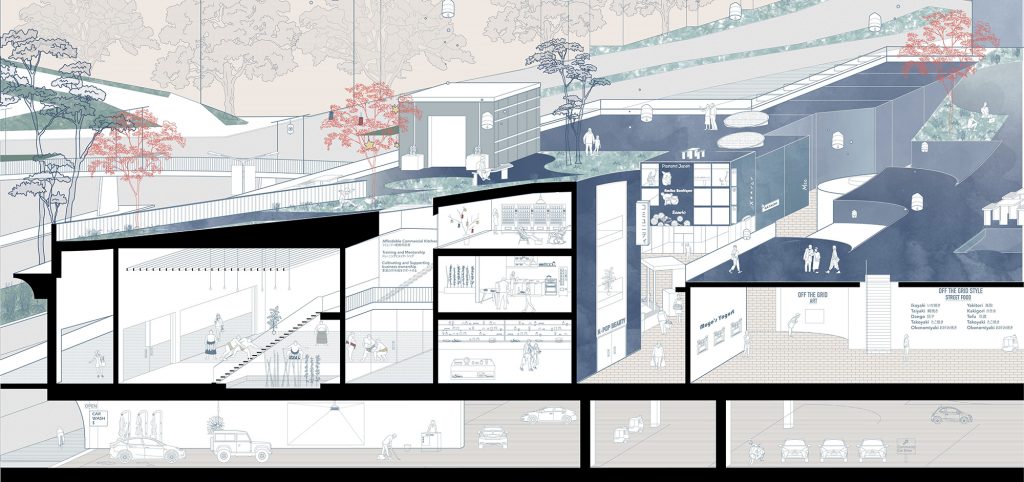 ... our vision for Japantown wishes to provide a networking platform for the local business, while creating meaningful spaces for community empowerment.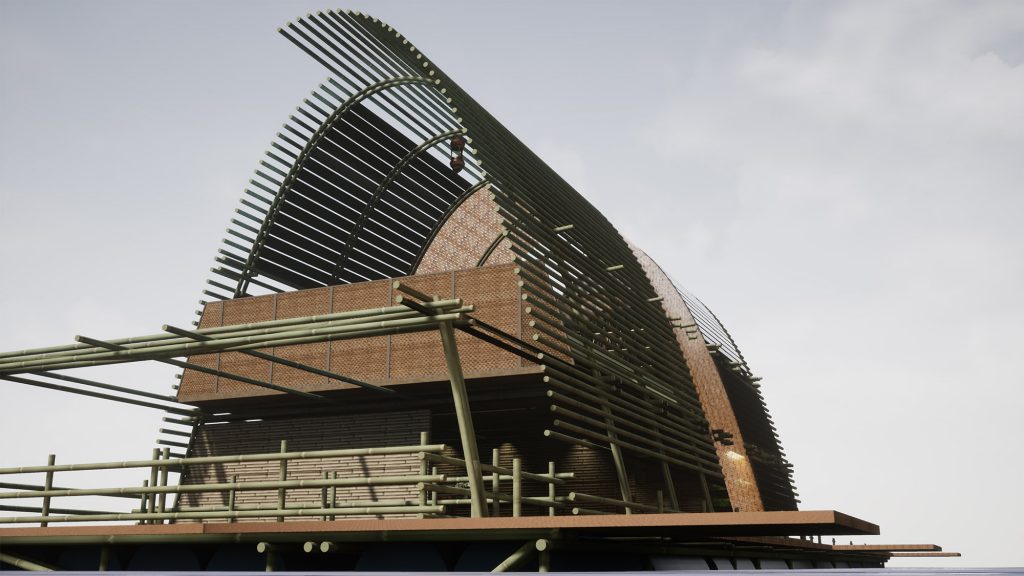 Chohchat is a co-operative living space proposed as assistance for floating refugee communities located in Cambodia. Chohchat encourages sharing of activities and infrastructure to help build up community relationships and provide the space and storage for activities and shared belongings.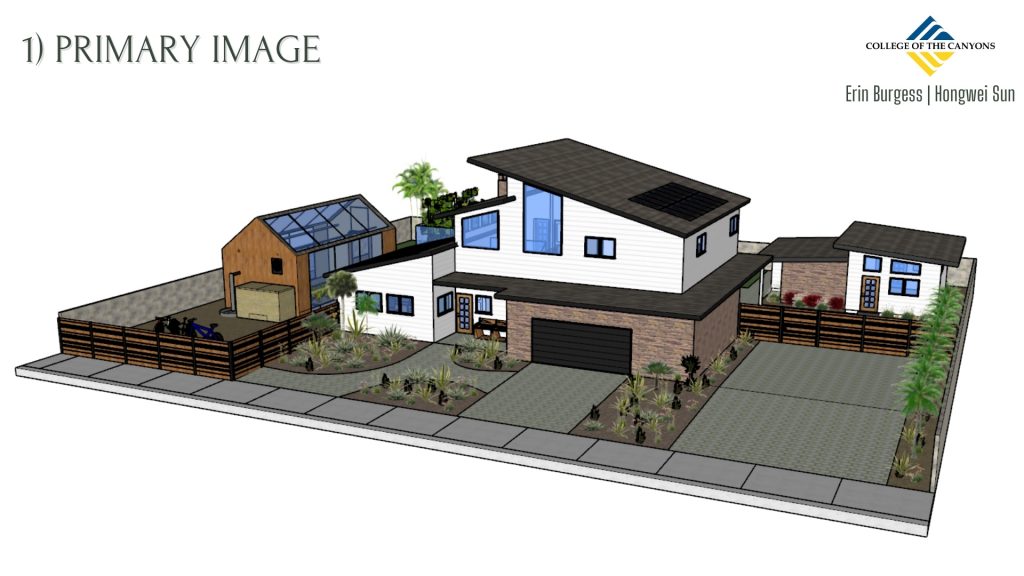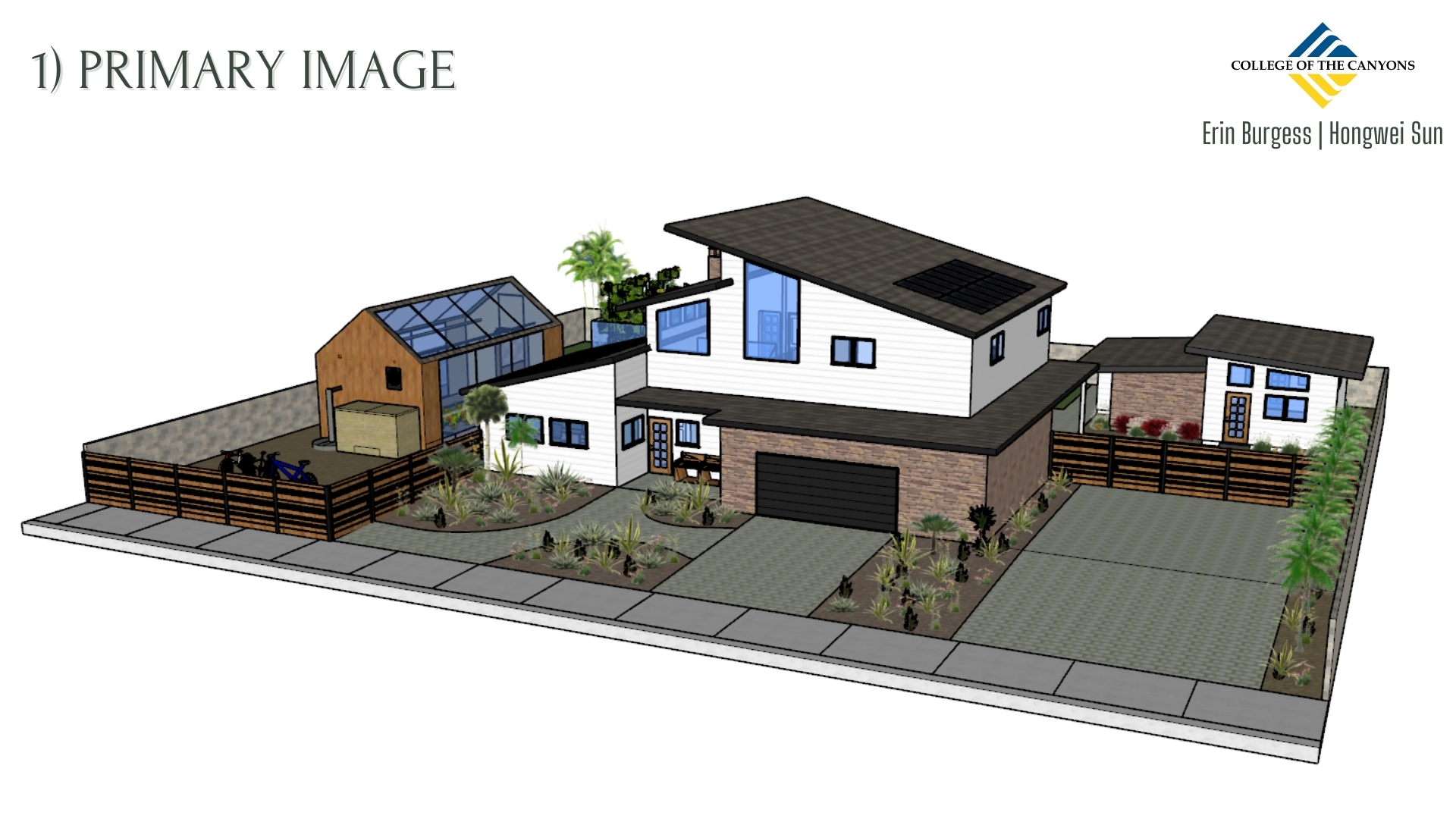 ... this project transformed the original house from a residential-only space to a post-pandemic work/life balanced space, addressing our community's displacement due to the pandemic.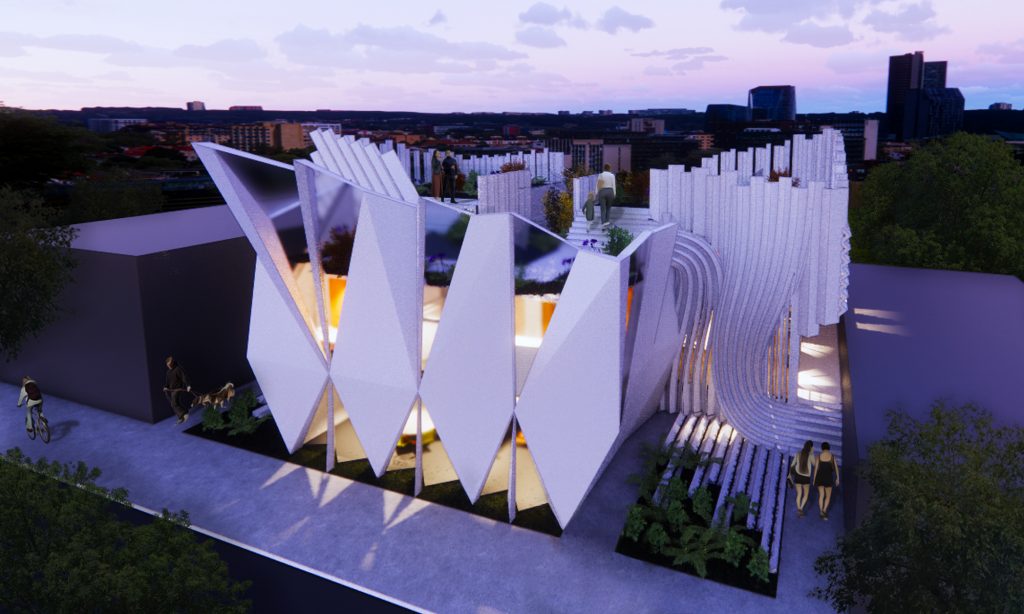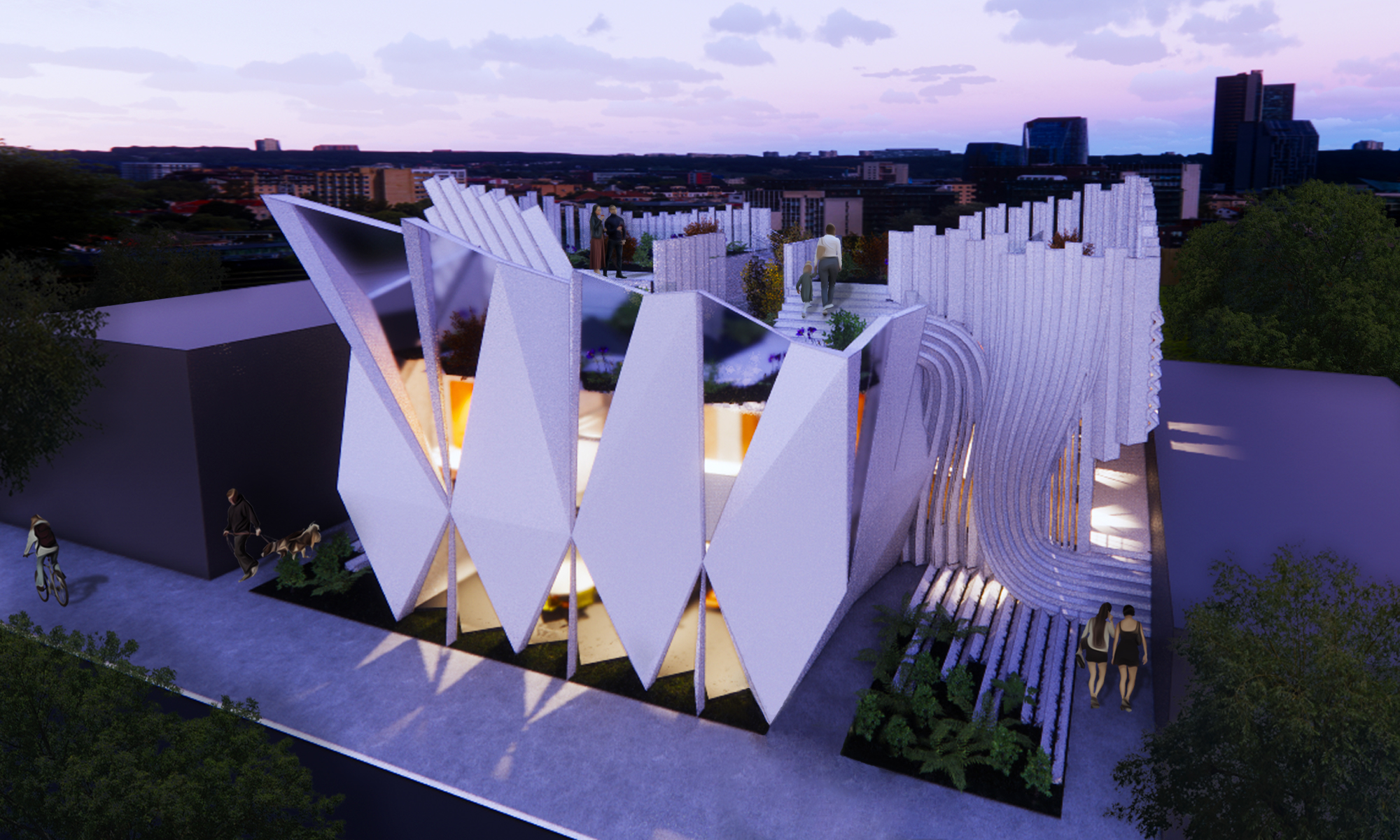 ... This proposed experimental project references the human microbiome in an effort to replicate its benefits within three prototypical residences through passive systems and the integration of fauna.